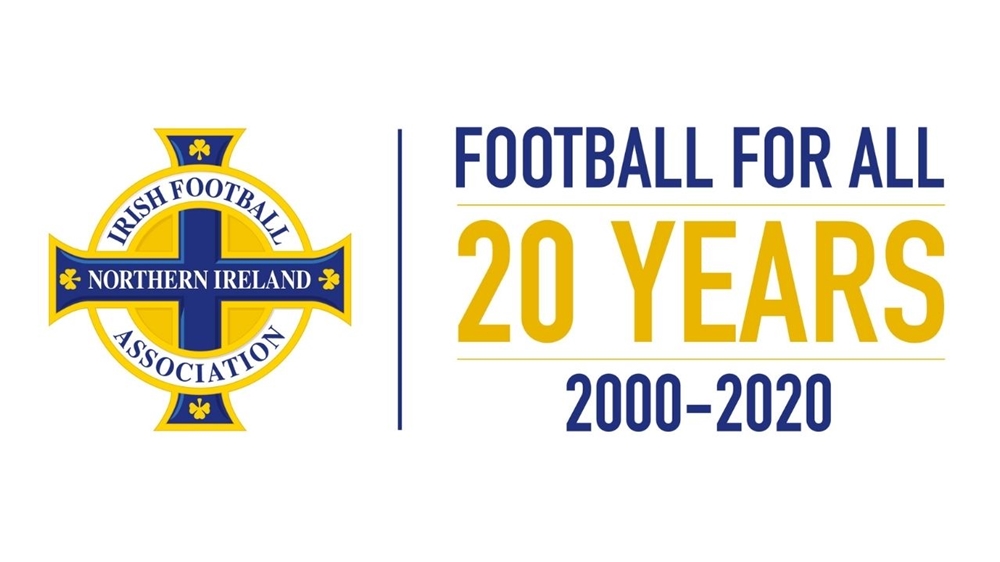 The Irish FA, in association with the FARE network, will be marking 20 years of the Football For All campaign this Thursday 19 November with a webinar hosted by Football For All Ambassador, Colin Murray.
Originally funded by the Special EU Programme Body with support from the Northern Ireland Community Relations Council with a focus to tackle sectarianism at Northern Ireland international games, the Football For All campaign evolved to become central to the Irish FA vision statement and has been embedded in all aspects of football development.
The event, which is free to attend, is open to football fans as well as campaigners, educationalists and those interested in how sport can be used for positive social change. It will chart the origins of the campaign and feature some of the key figures involved
One of those was Michael Boyd, Director of Football Development for the Irish FA. "It is only right to mark this milestone," he said. "We have come a long way here in Northern Ireland in 20 years to help make the sport more fun, safe and inclusive. With Colin's help we'll reflect on the journey so far and look to the future. I am really looking forward to it and encourage as many people to register as possible. We were one of first associations to have a dedicated programme of this kind and it is something we should be proud of. This is a chance to hear first-hand from some of the people that made it possible."
The event is part of the FARE network's 2020 #FootballPeople weeks the largest social campaign in football and a landmark in the international calendar for both professional and amateur football. This year there are In 2020 there are activities held in over 60 countries across Europe and beyond to promote social inclusion and equality through football and take joint stand against discrimination and racism.
Northern Ireland full-back Jamal Lewis also gave his backing. "Initiatives like this are vital in fostering equality and community cohesion through football," he said. "The Football For All ethos is something I feel strongly about and hope to be adding my voice more to this positive message as we embark on the next 20 years and beyond."
To register please follow: https://us02web.zoom.us/webinar/register/WN_SIPygMwcTMi1vQMgkgIpRQ