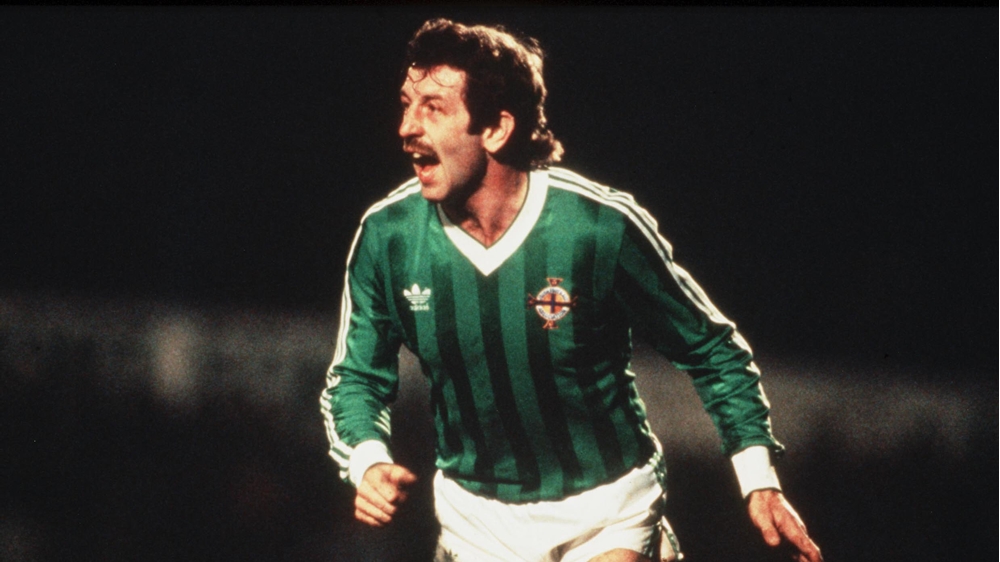 Gerry Armstrong won 56 caps and scored 12 goals for Northern Ireland. He also played in the 1982 and 1986 World Cups and will be forever remembered for scoring 'that' goal which beat Spain in their own backyard 38 years ago. 
We caught up with him to discuss his memories of playing at two World Cup and also his thoughts on new manager Ian Baraclough. 
What are your memories leading up to the 1982 World Cup in Spain? 
The excitement of knowing we were going to a World Cup was fantastic but we had six or seven months to prepare for it. 
1982 was a really important year for me because I was at Watford at the time and we were going for promotion from the old Second Division. After Christmas we were well in the hunt to go up under Graham Taylor who was the manager at the time, so I was really focused on that as well. 
I was also trying to keep my fitness levels up, too. But in the back of my mind I was frightened that I was going to get an injury that was going to prevent me from going to the finals.
Your winner against the host nation Spain in 1982 is legendary. How much did that goal shape your future both on and off the pitch?
Obviously playing in the World Cup Finals is a huge deal. The fact that we were underdogs going into the tournament and not having much of a chance to qualify and then for us to progress by topping the group, was a tremendous achievement.
There was a lot of interest in me after the World Cup in Spain, but I wasn't looking to move as Watford had got promotion to the First Division and I loved being at the club. We had a great young team at the time and we actually finished runners-up in the First Division in 1983 behind Liverpool. 
Unfortunately though just a couple of months into that season, I jumped for a ball and broke my ankle and leg so I missed a big chunk of the campaign.
That summer there were enquiries from Real Zaragoza and Sevilla, however I opted to join Real Mallorca and that itself changed everything for me.
When I came back from Mallorca I saw football from a different perspective as after two years I had learnt to speak the language and the Spanish way of life and I also learnt a lot about La Liga. 
After my career finished I got an opportunity to work for Sky thanks to George Best who had recommended me.  I started to work for them in 1995 covering the La Liga and also doing commentary with them for over 22 years. So that was another career which came directly from scoring the goals at the '82 World Cup and eventually from going on to play in Spain.
How big an honour was it for you to be named 'Best British Player' at the 1982 World Cup?
First and foremost I didn't expect it to happen. I went into the tournament hoping to do my best, so it was a big surprise for me. 
But Northern Ireland had a great tournament as a country and I personally had a good one because I scored three goals and that put me on another platform. 
It does change your life and people tend to forget the other goals I scored for Northern Ireland, but they always remember the one in that special night in Valencia. So, it has changed my life dramatically.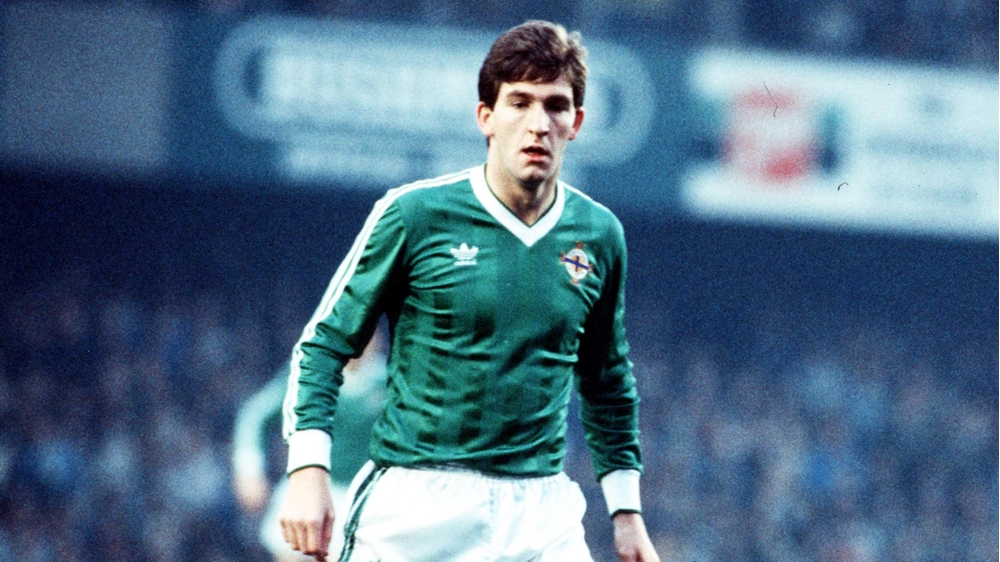 How good a player was Norman Whiteside at the 1982 World Cup when he was still only 17?
I met him when he was about 13 or 14 after the great Bob Bishop had brought Norman up to the Northern Ireland team hotel at Chimney Corner and told us this lad was going to sign for Manchester United. 
He was incredible. I saw him play for Manchester United youth team against Watford's youth team in the FA Youth Cup Final the April before the squad was announced for Spain.
He played up front with Mark Hughes and I thought these two lads were unbeleiveable. But for a young lad at 16 years of age he had great strength, a wonderful left foot and a great attitude and I thought: 'this is a special player'.
So when Norman eventually joined the Northern Ireland squad for training down at Brighton prior to the World Cup, I had already seen what he could do but some of the others hadn't.
I remember on one occasion he hit the ball from 25 yards into the top corner past Pat Jennings. Pat looked at me and he must have been thinking 'where did this kid come from?!' 
Norman was a very special player who I wish could have played longer, because I think he was world class and he had a lot of ability, but we didn't really see the best of him because of his injuries. 
Your final appearance for Northern Ireland was against Brazil at the 1986 World Cup, but even at 32 did you feel you could still have carried on playing at international level?
The Brazil game in Mexico was the final appearance for Pat Jennings, Jimmy Nicholl, Billy Hamilton and myself. 
Pat had indicated he had wanted to retire after the World Cup anyway but the rest of us felt we could still have played for Northern Ireland; however, that wasn't part of the programme. 
Billy (Bingham) had a conversation with us all and explained he needed to find new players for a new generation coming through and to do that you have to play games. 
We accepted that and at the end of the day we had all had brilliant international careers and in fairness there was no better way to finish than against Brazil in a World Cup.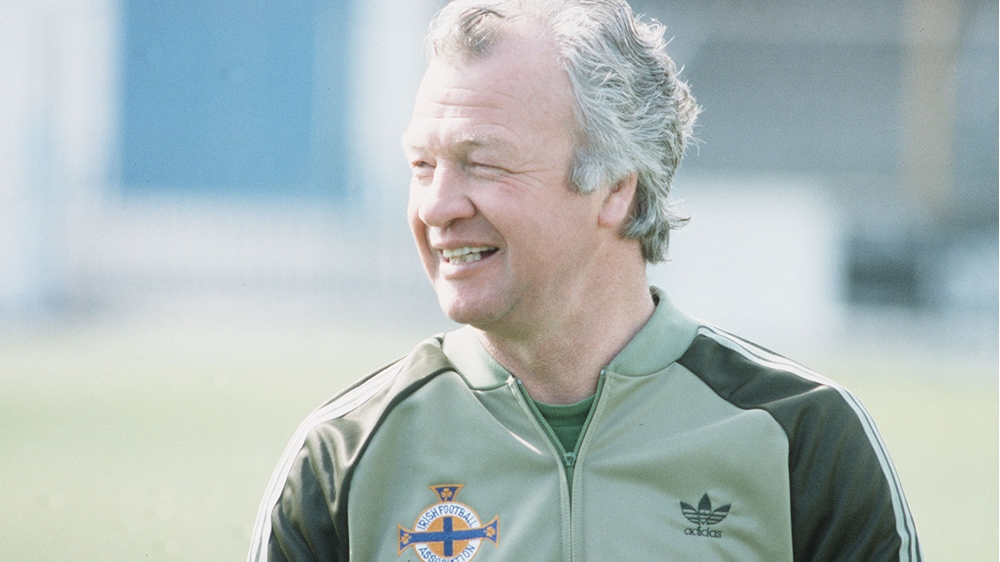 What was Billy Bingham like as a manager?
Billy was a brilliant manager in terms of knowing your strengths and your weaknesses and he always tried to play to your strengths.
You can ask any of the players who played under him and they will all tell you the same, that Billy was a very astute and clever manager. 
The 1982 squad especially was a very tight knit group that had a special bond that is still there to this day, which was also down to Billy. The camaraderie and the good feeling between us has continued and its grown even more over the past 38 years.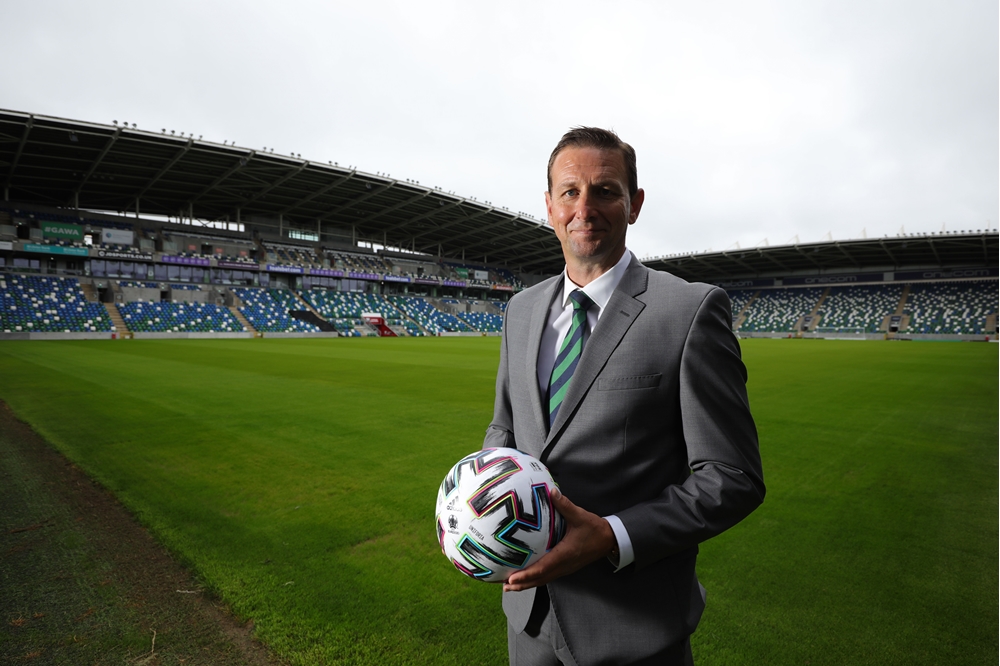 What are your thoughts on the appointment of Ian Baraclough as the new Northern Ireland manager and do you think they can qualify for next summer's Euros?
I think it is a very good appointment. He seems a really genuine guy. 
I know there were some other good names in the hat for the job but a lot of the players have come through the under-21s to the senior squad under Ian, so he knows them and the system well and continuity was key after Michael O'Neill.  
He has a very good group of players to work with and he knows a lot about the players already in the squad and I think he certainly has the support of the dressing room. 
The system that Northern Ireland have now for brining young talent through is excellent and I know in my era it was not as easy to find new players. For a country of our size to produce the amount of quality players that we do is just remarkable.  
I really do think we can qualify. If Northern Ireland beat Bosnia and then the Republic of Ireland or Slovakia in the final, then Ian will have done a magnificent job and really put himself on a pedestal.