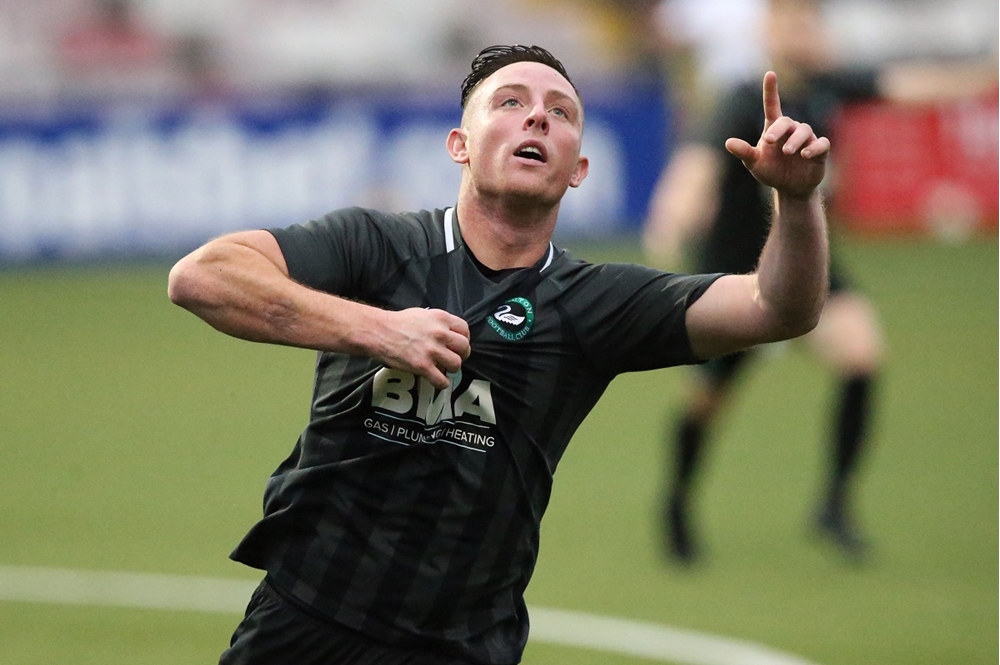 Newington are into the McComb's Coach Travel Intermediate Cup final following victory over Belfast Celtic at Seaview in a game that lived up to all the pre-match billing.
Getting off to a well-balanced start, it didn't take long for the commitment from both camps to shine through, with Newington going in front courtesy of Patrick Downey's clinical strike midway through the first half.
At the other end former Cliftonville man Jay Donnelly showed his class for Celtic, proving to be quite a handful for Newington who had to dig deep for the strength to withstand the onslaught.
The second half started well but, again, Newington settled first and doubled their advantage on 54 minutes through Anthony McGonnell with a shot past keeper Patrick Saunders from just inside the area.
But Celtic didn't let their heads drop, and duly pulled a goal back just after the hour when Joshua Lynch converted from the spot to set up a big finish to the game.
However, despite applying all the pressure, Celtic just couldn't find a way past the resolute Swans defence as Newington held firm to book their place in the final next week against Dollingstown.
Belfast Celtic: Saunders, C. Donnelly, M. Donnelly, Tully, Clarke, Beatty, Warwick, Templeton, K. Lynch, J. Donnelly, J. Lynch subs Stuart (replaced Beatty 85), Carson (not used), Fox (not used), McAlorum (not used), McKissock (replaced Warwick 71)
Newington:  Maybin, O'Reilly, McGonnell, Casey, Bradley, Gowdy, Mulvenna, Cummings, Devine, Downey, McFall subs Pierce (not used), McVarnock (replaced McFall 65), Scollay (not used), Dempsey (replaced Downey 71), Gallagher (replaced Mulvenna 65)
Belfast Celtic v. Newington match gallery