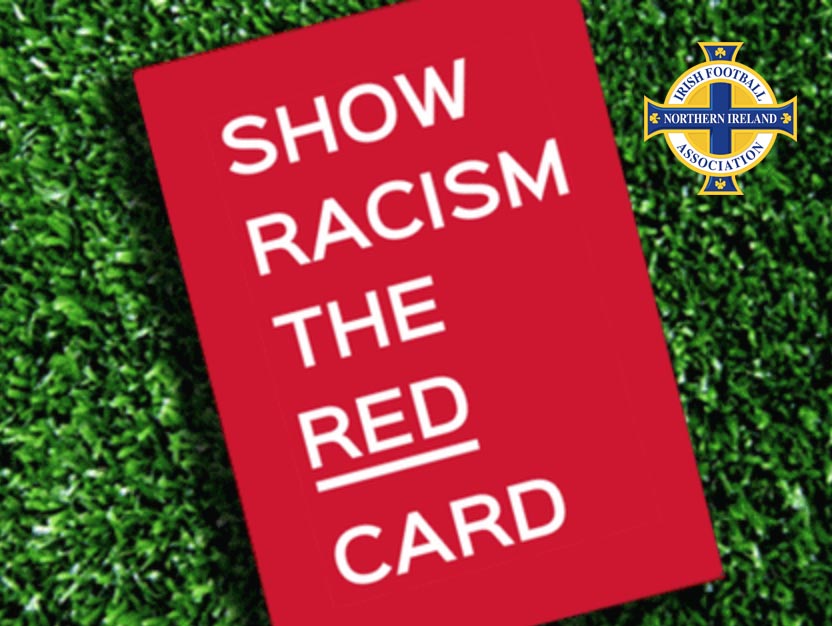 The Irish FA is forging ahead with a range of programmes aimed at promoting racial equality in Northern Ireland.
The Irish FA Foundation has staged 36 racism awareness and equality workshops over the past 12 months – and more are in the pipeline.
The workshops have been attended by more than 750 people and staged in schools, football clubs and community venues. During the ongoing coronavirus crisis the workshops are being offered online.
The racism awareness and equality workshops - the working title has recently been changed from Show Me The Way to Everybody's Game - have also been staged within the Stay Onside programme, which is aimed at diverting young people away from criminal behaviour.
Through Stay Onside foundation staff deliver a range of football-related activities in custodial centres and community venues with the support of the Department of Justice, PSNI, Northern Ireland Prison Service, Probation Board, Youth Justice Agency and various community groups and charities.
Stay Onside enables participants to gain a football coaching qualification and improve their communication and presentation skills, and it offers literacy support and mental and physical wellbeing awareness, too.
Over the past year more than 100 people have gained qualifications, including 10 members of Northern Ireland's BAME (Black, Asian and Minority Ethnic) communities.
Other equality initiatives in the past year include support for the Show Racism the Red Card 'Wear Red Day' – a workshop was delivered to more than 100 students from BAME communities – and a community fun day for BAME residents who live near the National Football Stadium at Windsor Park.
Plans are also being finalised to once again support the UK-wide Kick Off@3 initiative through the hosting of football tournaments here for BAME communities.
Kick Off@3 brings together young BAME people and police forces with the aim of building relationships and life skills and supporting charities.
Last year 20 teams took part in two regional tournaments with the winners representing Northern Ireland at UK finals. The Irish FA Foundation is hoping to stage similar tournaments this year with the winners again going forward to a final tournament in London.
The Northern Ireland Executive-funded Minority Ethnic Development Fund (MEDF) offered 12 BAME coaches the opportunity to gain Futsal Level 1 coaching awards in 2019, with the support of the Irish FA Foundation, and this year further courses are being staged using football to engage, include and support those in the community from BAME backgrounds.
The Foundation has also been developing an initiative with the Rio Ferdinand Foundation to build on the success of the MEDF programme.
The new initiative will promote Anti-Racism Ambassadors and will involve players telling their stories and providing support for BAME players and communities.