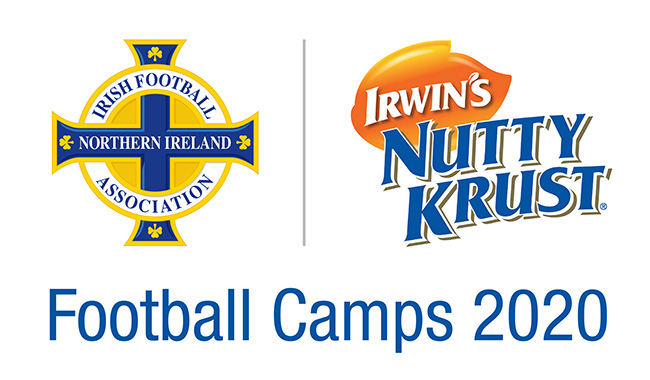 The Irish FA Foundation, together with commercial partner Irwin's Bakery, has taken the decision not to stage its summer football camps in 2020 because of Covid-19. 
The hugely successful camps, which last year attracted a record 8,447 children, were put on hold in March after the Coronavirus outbreak.
We will take our time to plan a fun, safe and inclusive return for all our holiday camps. 2020 has been a challenging year but we will come back stronger than ever when it is safe to do so
Michael Boyd, Director of Football Development, said the camps have been cancelled this summer with the safety of young people of paramount importance to the Irish FA Foundation in the current Covid-19 context.
"We are now entering a period where we are assessing all the protocols for a safe return to football at grassroots and youth levels," he said. "We feel at this point it is too soon to think about summer holiday camps and we shall focus our attention to planning for holiday camps at Halloween and possibly for the first time at Christmas, too! 
"With more than 8,000 boys and girls taking part in our holiday camps last year we appreciate that many young people will be disappointed with this news, but we plan to make future 2020 holiday camps extra special to make up for it. 
"We will take our time to plan a fun, safe and inclusive return for all our holiday camps. 2020 has been a challenging year but we will come back stronger than ever when it is safe to do so."