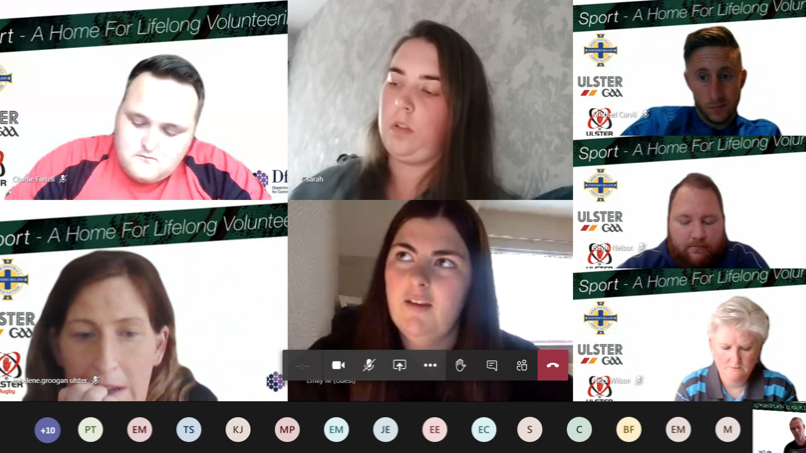 The Irish FA, Ulster GAA and Ulster Rugby hosted a Multi-Sport Youth Forum this week as part of the Department for Communities programme: Sport, A Home for Lifelong Volunteering.
The event, which was hosted online was attended by young volunteers from all three sports. 
Young volunteers got the chance to hear more about the opportunities available to young people, the benefits of volunteering and what potential barriers they may face at times. 
They also heard from other young people on how volunteering in sport had helped them to develop holistically, meet new people and gave them more confidence.
The evening also had interactive elements which gave the attendees opportunities to provide feedback on their experiences of volunteering in sport.
Gavin Nelson, Club and Community Development Officer at the Irish FA, said: "It's always great for young volunteers from the different sports to get together and share their experience and knowledge. We want to continue to empower young people as they are the future of the game. It was brilliant to hear from young leaders how volunteering had had such a positive impact on them". 
Irish FA Young Leader, Ben Faulkner, added: "Last night's webinar was eye opening for me. Listening to the Irish FA, Ulster GAA and Ulster Rugby was very interesting, hearing about their experiences and barriers into volunteering. It's led me to add more transferrable skills to myself to make myself more employable in the future."