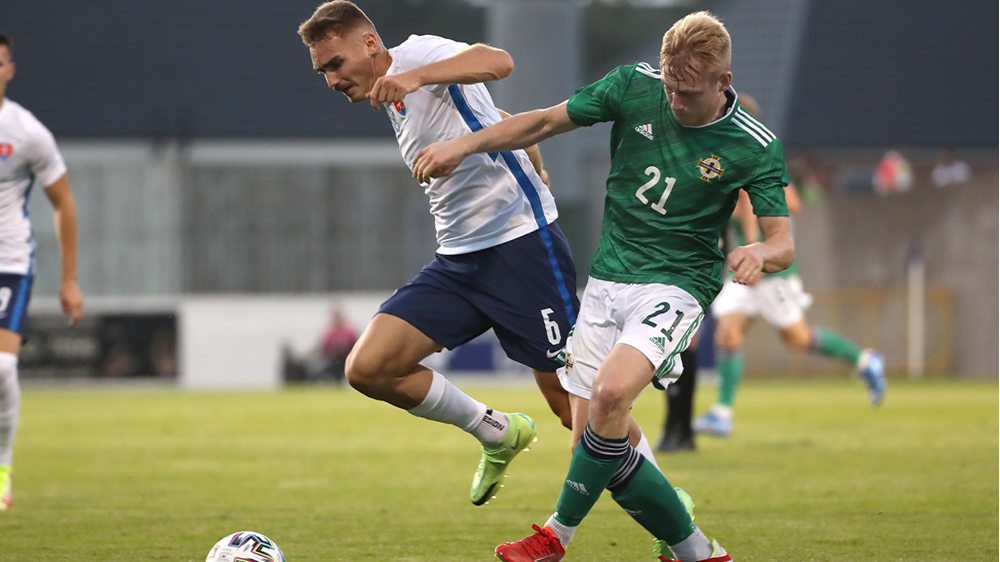 There is free entry to Northern Ireland U21s' Euro qualifier in Ballymena tomorrow (Friday 12 November), however fans wishing to attend the game must have a ticket to gain admission.
The U21 Euro 2023 Qualifying Group C match against Lithuania U21s kicks off at 2pm at Ballymena Showgrounds.
To access tickets please click here
And fans wishing to see John Schofield's side in action should also be aware there are entry requirements in relation to Covid-19.
It is the Irish Football Association's aim to ensure that supporters enjoy the game safely and responsibly and currently the following guidelines are in place:
All supporters aged 11 and older attending must have available on request:
Proof of full vaccination by showing your Covid-19 Vaccination Card that was issued to you when you received your vaccinations; you must also show valid Photographic ID matching the name on your vaccination card. 
  - other government issued proofs of full vaccination are also acceptable, provided you also produce valid Photo ID.
 - your proof of vaccination must reflect that you have had both doses and that your second dose was administered at least 14 days prior to the fixture you are attending.
If you cannot demonstrate that you are fully vaccinated you will need to show proof of a negative Covid test as follows:
 - NHS Lateral Flow test taken no more than 48 hours prior to your arrival at the stadium; you report your result online and have available your NHS email or text notification of your result. Or
 - Proof of a negative PCR test taken no more than 72 hours prior to arrival at the stadium.
Alternatively you can also gain entry by demonstrating proof of natural Covid antibodies based upon a positive PCR test within 180 days of the game (including 10 days self-isolation following the result).