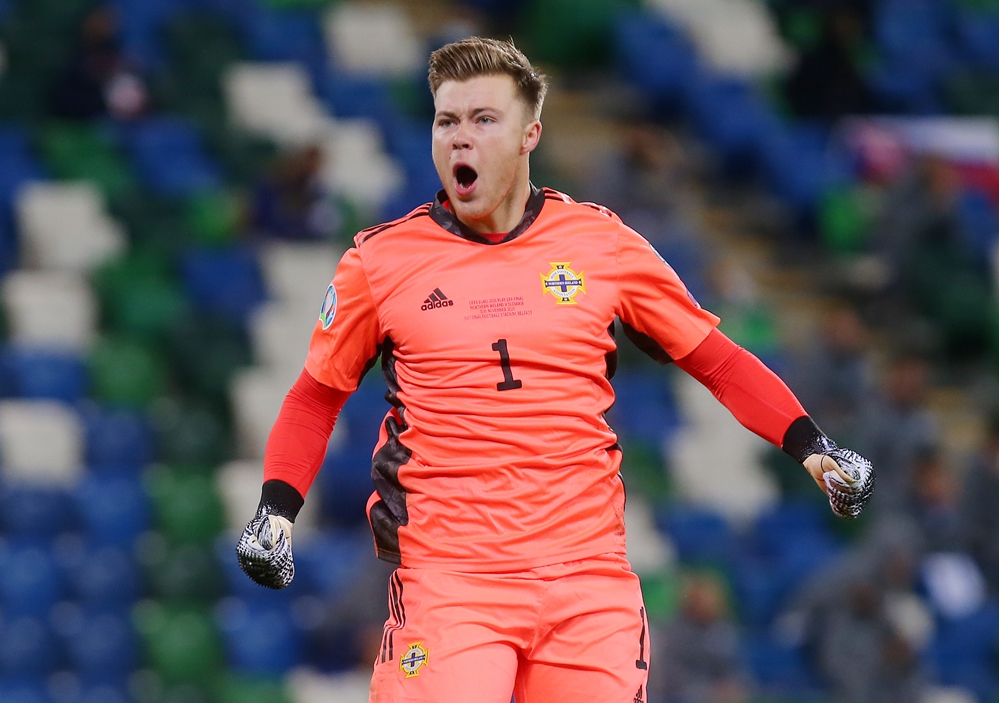 Northern Ireland stopper Bailey Peacock-Farrell says the squad are determined to finish their FIFA World Cup qualifying campaign on a high.
With the prospect of reaching next year's finals in Qatar now gone, the goalkeeper, who is on loan from Burnley to Sheffield Wednesday, is targeting a positive end to the 2021 international calendar.
We're going to finish this campaign on a high and that's what we plan to do
Northern Ireland welcome Lithuania and European champions Italy to the National Stadium at Windsor Park on the 12 and 15 of November respectively.
"It's important we finish on a high. It's key for morale and it's key for rankings. We're going to finish this campaign on a high and that's what we plan to do," said the 25-year-old.
Out of the three goalkeepers selected in the current squad Peacock-Farrell is now the senior man and it's a role he's relishing.
"It's something that I'm dealing with, and I enjoy, and obviously I've had Trevor Carson and Michael McGovern as the senior lads and they have been brilliant at being there for me. They are both top professionals as well friends and team-mates and we get on well.
"Right now, it's my turn to be that senior figure and, yes, I'm 25, but I've got to take that role and do what I can for the group."
In his 27 caps for Northern Ireland since his debut against Panama in 2018, the former Leeds United 'keeper has recorded nine clean sheets and three of those have come in the current campaign and he's keen to bolster those statistics during this international window.
"From a selfish point of view, we goalkeepers love keeping clean sheets. It's our equivalent of strikers and goals.
"For the team it gives the lads the opportunity to go and win the game. If I can do my job at my end of the pitch it gives the outfield players a chance to do what they can at the other end. It's key for us to stay in games and to be able to nick a goal here or there."