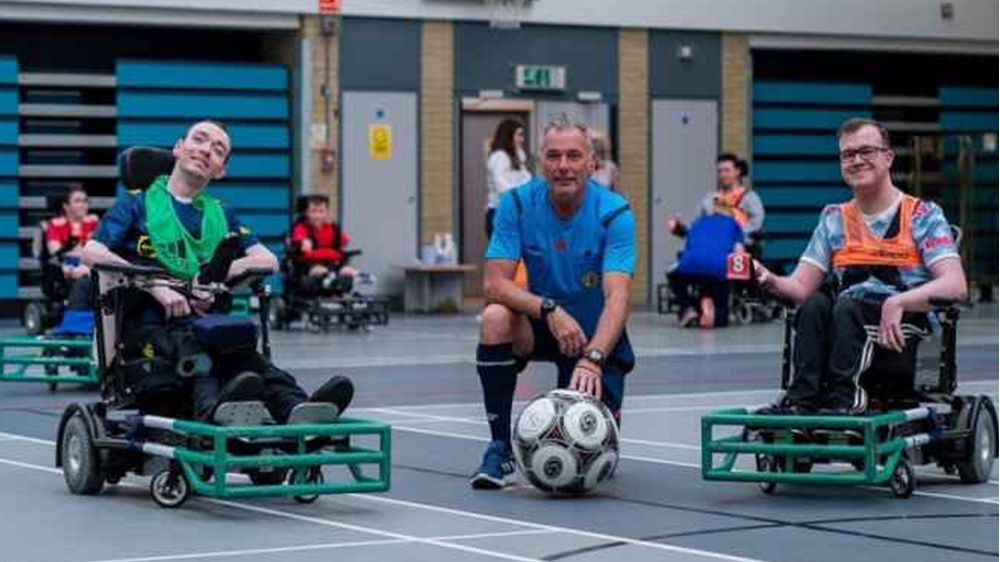 The second blitz organised as part of the Irish FA Powerchair Football Development League proved to be a big hit with the participants.
Eighteen players from the Trailblazers (Belfast), Lightning (Lisburn) and Devenish Warriors (Fermanagh) PFCs took part in the event.
The players were split into four teams and a round-robin tournament saw six games taking place. The encounters were overseen by qualified Powerchair referee Keith Boylan.
Alan Crooks, Disability Football Development Manager with the Irish FA Foundation, pointed out: "The blitz format has been very popular with the clubs, coaches and players and is a key area of development as the game continues to grow in Northern Ireland.
"It gives new players to this exciting game a platform to play the game in a fun, inclusive environment."
Powerchair football, a four-a-side game which was first played in Northern Ireland in 2010 at the Valley Leisure Centre in Newtownabbey, is currently developing steadily across the country.
If you are a wheelchair user and would like to get involved please contact Alan Crooks at alan.crooks@irishfa.com.