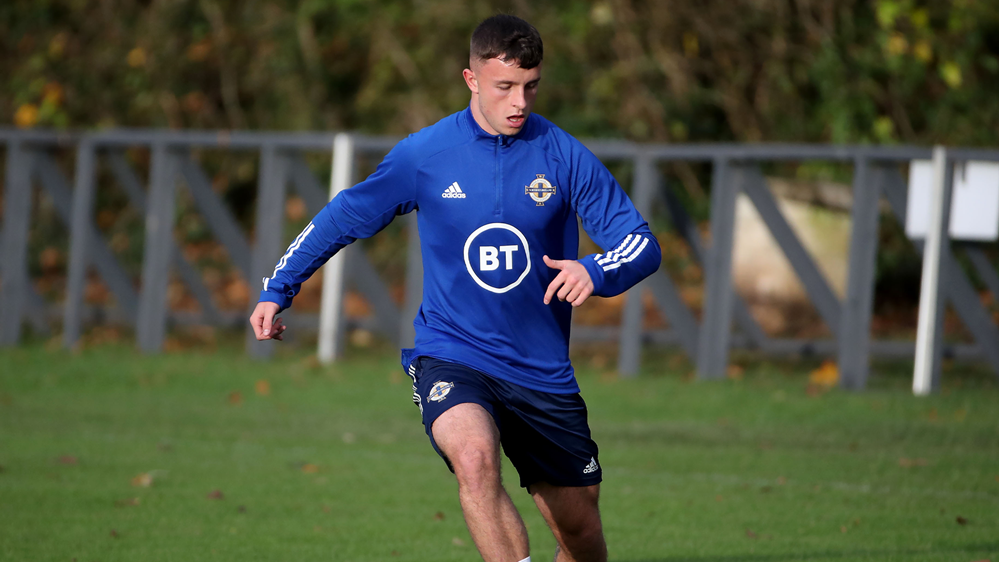 Northern Ireland boss Ian Baraclough has praised young striker Dale Taylor after he handed him his senior international debut on Friday night.
Taylor, 17, was introduced to the Green and White Army as a second-half substitute in the 1-0 win over Lithuania and he was given a big reception as he showed flashes of his attacking quality.
The manager, while highlighting the potential the Tigers Bay teenager, is stressing the need not to heap too much expectation on his young shoulders.
He has no fear, he has hustle and bustle ... and he has an eye for goal
"For Dale, it gives him it gives him the confidence to go forward saying he can flourish on this stage and for however long it takes to get those consistent performances," said Baraclough.
"The way he came on and received the first ball and got it out of his feet and probably should have pulled the trigger; he'll remember that bit for quite a while.
"In his style he's a bit like Shayne Lavery. He has no fear, he has hustle and bustle and backs into players, he's got a bit of pace to get away from players. His co-ordination with his feet is good and he's got an eye for goal.
"Hopefully we can see that more and more in the next few years, but no-one is going to put any pressure on him, but these two games are great for his development and his experience."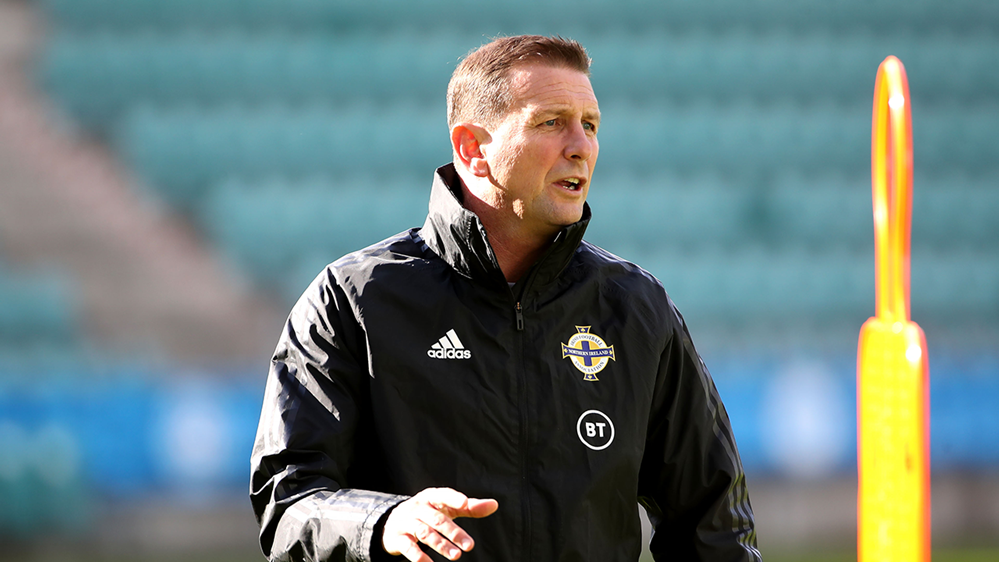 Baraclough was speaking on the eve of a huge test against Italy who come to the National Football Stadium at Windsor Park looking for a win to secure their spot at Qatar 2022.
"I think it just adds that little bit of spice to it, doesn't it? It could have been a dead rubber where Italy have already qualified, we obviously can't qualify, but it's a big game for us and our fans to see the European champions come here. With them needing to win the game to guarantee going to Qatar," he added.
"We'll be focused and we'll be ready and hopefully we can go and enjoy it and flourish and really perform when it matters."