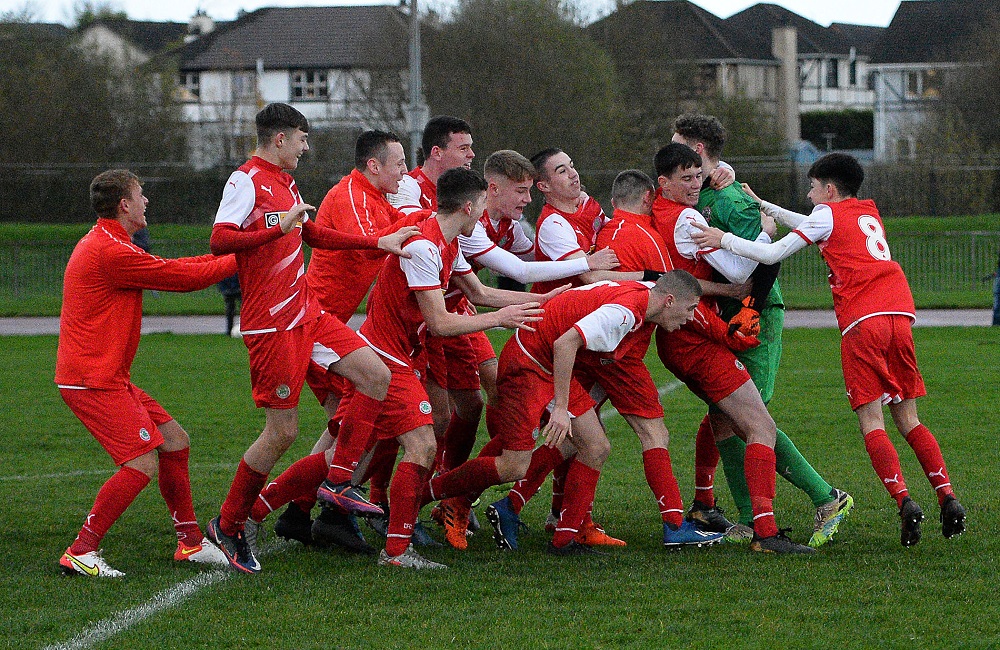 Cliftonville Strollers progressed to the semi-finals of the Harry Cavan Youth Cup sponsored by Dale Farm Protein Milk courtesy of a penalty shoot-out defeat of Maiden City U18s at the Swilly Stadium.
The game kicked off after a bout of rain but it didn't take long for both sides to come to term with a greasier than usual surface.
After the initial exchanges Cliftonville Strollers moved in front when Michael Morgan latched on to a fumble by keeper Ben Purvis to tap home from the edge of the box as early as the fourth minute.
From the restart the home side upped the tempo and duly levelled just a couple of minutes later when they were awarded a penalty with Sean Carlin stepping up to equalise.
The game developed into an end-to-end affair with both sides having half chances but, on 26 minutes, a powerful shot from 12 yards out saw Dylan McGavigan edge Maiden City into the lead.
Cliftonville thought they had levelled the score on 44 minutes only for referee Aidan Burns to rule the attempt out.
The second half saw the Strollers on top and the pressure paid off when Morgan bagged his second of the game with a header past a stranded Purvis from six yards.
As the half progressed the visitors started to dominate and launched wave after wave of attack but Maiden City dealt confidently with the onslaught and had a few chances of their own.
As the 90th minute mark approached both sides gave it one last push but couldn't prevent the game ticking over into extra-time.
This also failed to produce any further goals leaving penalties the only option to determine a winner. The sides were still deadlocked after the initial five spot-kicks before Cliftonville stopper Orann Donnelly made the all important save to send his side into the semi-finals.
The Reds will be joined in the last four by Dungannon Swifts, Glenavon and Glentoran.