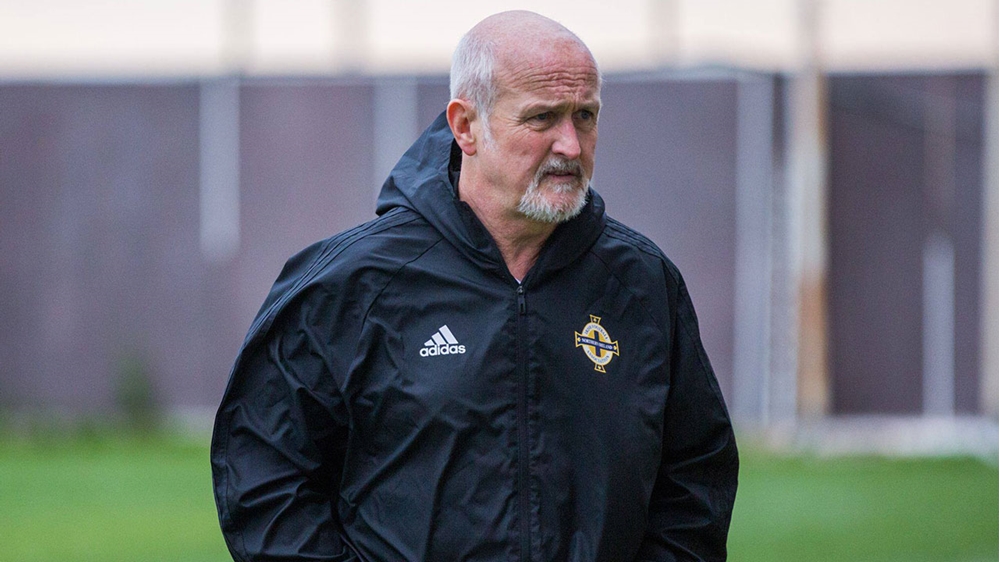 Northern Ireland's Women's Under-19s will be in action in Women's U19 Euro 2022 qualifiers over the next seven days.
Malta, Faroe Islands and Azerbaijan are set to provide the opposition as the Irish FA hosts the League B Group 1 four-team mini tournament. All three matches will be streamed live on the Northern Ireland YouTube channel 

Game one will see Northern Ireland take on Malta at Inver Park in Larne tomorrow (6 April). The game is scheduled to kick off at 7.30pm.
Matchday two is on Saturday when Wylie's side are set to face Faroe Islands at Inver Park at 7.30pm.
Their final game is next Tuesday (12 April) against Azerbaijan, and once again the match is at the home of Larne FC. It's due to kick off at 2pm.
Inver Park is also the venue for Faroe Islands v Azerbaijan tomorrow (2pm) and Azerbaijan v Malta on Saturday (2pm). And Seaview will host Malta v Faroe Islands next Tuesday (2pm).
The aim for Alfie Wylie's side will be to gain promotion back to League A for the 2022-23 edition of the WU19 Euros when the finals will be held in Belgium. Czech Republic is scheduled to host the 2021-22 WU19 finals this summer.
Back in the autumn Northern Ireland were relegated to League B after losing to Switzerland, England and hosts Republic of Ireland in a mini tournament in Limerick.
Wylie has largely stuck with the same squad for the upcoming League B Group 1 matches.
He has made just four changes to his 20-strong panel, with two of them forced changes. In come Cliftonville Ladies goalkeeper Lauren Welsh, defenders Abby Redmond (Crusaders Strikers) and Kathryn McConnell (Linfield Ladies) plus Glentoran Women striker Cora Morgan.
Since the squad last met up two of the players have been part of the full-time training programme which is preparing the senior women's team for this summer's UEFA Women's Euro 2022 tournament. They are goalkeeper Lilie Woods and striker Cora Chambers.
Cliftonville Ladies keeper Rachael Norney and Lisburn Rangers defender Erin McGreevy are both injured at present and therefore unavailable for selection. Also missing out this time are midfielders Cara Mervyn (Glentoran Women) and Zoe Rodgers (Crusaders Strikers).
WU19s boss Wylie said: "The girls have worked extremely hard since the mini tournament in Limerick. They have a good attitude and they have applied themselves well. There's a great togetherness in the group.
"Our main aim from this mini tournament is to emulate the WU17s, who were promoted to their League A in qualifiers last month. The WU19s want to get back to the top level, too.
"Another aim is, of course, to continue the girls' development. Taking part in a tournament is a great experience for them and will help them as they strive to make the senior squad."
The Northern Ireland WU19s squad for the League B Group 1 mini tournament:
Goalkeepers - Lilie Woods (Mid Ulster Ladies), Lauren Welsh (Cliftonville Ladies).
Defenders - Ella Haughey (Lisburn Rangers), Fi Morgan and Shona Davis (both Cliftonville Ladies), Jane McMaster and Kathryn McConnell (both Linfield Ladies),Abby Redmond (Crusaders Strikers).
Midfielders – Abbie McHenry, Grace McKimm and Erin Montgomery (all Cliftonville Ladies), Tierna Bell, Helen Parker and Mia Little (all Lisburn Rangers).
Forwards – Cora Chambers (Sion Swifts Ladies), Eve Reilly and Ellie-Mae Dickson (both Lisburn Rangers), Katie Dickson (Linfield Ladies), Darcy Boyle (Crusaders Strikers), Cora Morgan (Glentoran Women).