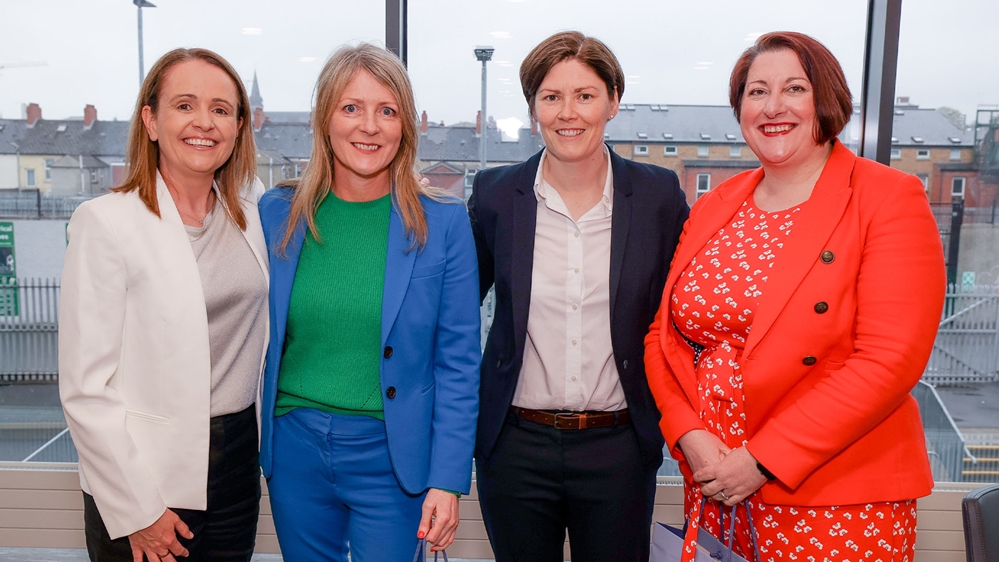 Women from across Northern Ireland gathered at the National Football Stadium at Windsor Park for the latest Female Football Leadership Programme graduation ceremony.
The Irish FA's Director of Women's Football, Angela Platt, described it as a "momentous evening for women's football" where players, volunteers and other women working in football collected their certificates and joined more than 100 women who have already completed the programme. 
Irish FA President Conrad Kirkwood acknowledged the achievements of the graduates and highlighted the importance of developing female leadership within the sport to positively impact communities. 
Since the programme started in 2013 the number of women working in football across Northern Ireland has increased. 
Sara Booth, Head of Women's Football Competitions at FIFA, has previously been involved in the programme and applauded everyone who has played their part through "resilience, passion and commitment". 
Although the graduates have finished the course, the work is not over and the underlying message was looking to the future and ensuring Northern Ireland stays at the top of female football leadership development.
Female Football Leadership Programme graduation ceremony