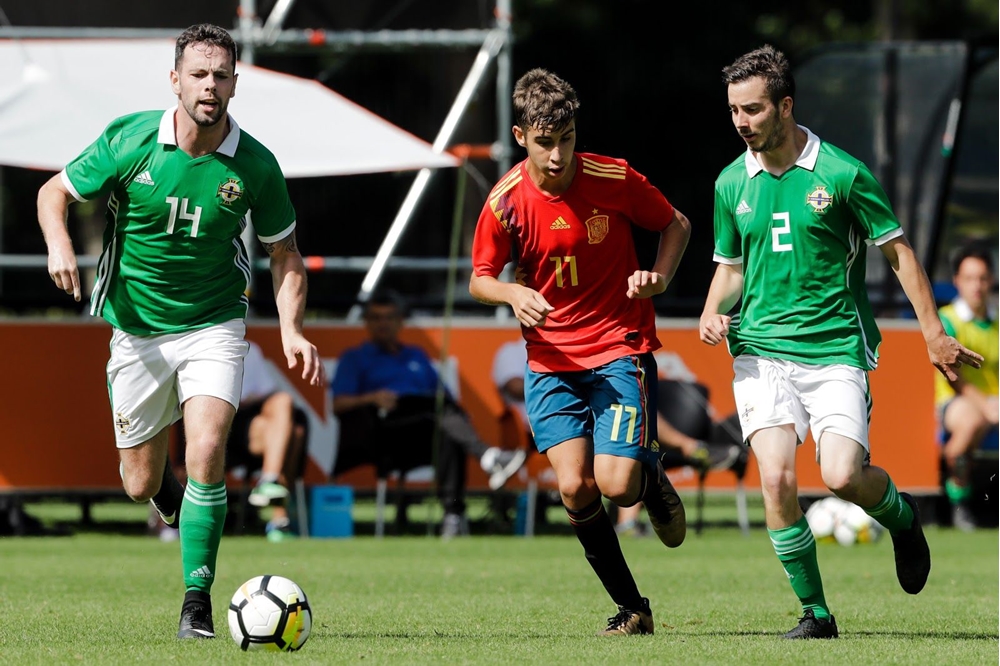 In the run-up to the CP Football World Cup finals in Spain next month we are highlighting the players who will be competing for Northern Ireland at the International Federation of CP Football (IFCPF) tournament.
Name: Charlie Fogarty.
Age: 25.
Home city/town: Solihull, Birmingham.
How long have you been playing football? I started playing when I was around four or five. I developed a real appetite for the game which has never left me.
Which club do you play for? Solihull Moors Ability Counts, which I helped to set up after my accident (acquired brain injury) because I wanted to get back to playing again ASAP at any level. I used to play for West Bromwich Albion and Birmingham City academies, so while I knew it was going to be very hard to get back to that level I now believe that all my 10 years of hard work, sacrifice, determination and perseverance has got me to a level I am happy with even though I will keep pushing myself to go on to achieve more. 
Position? Defender.
Any previous clubs? As mentioned above, West Bromwich Albion and Birmingham City academies and back then I was playing for mainstream Northern Ireland.
Favourite team/s? Manchester United.
Favourite player/s – who inspires you? When I was younger I looked up to players like Gary Neville. From reading a couple of books I realise that he wasn't the best ability wise, but with tremendous amounts of hard work he went on to have a successful career being the first choice right back for Manchester United and England.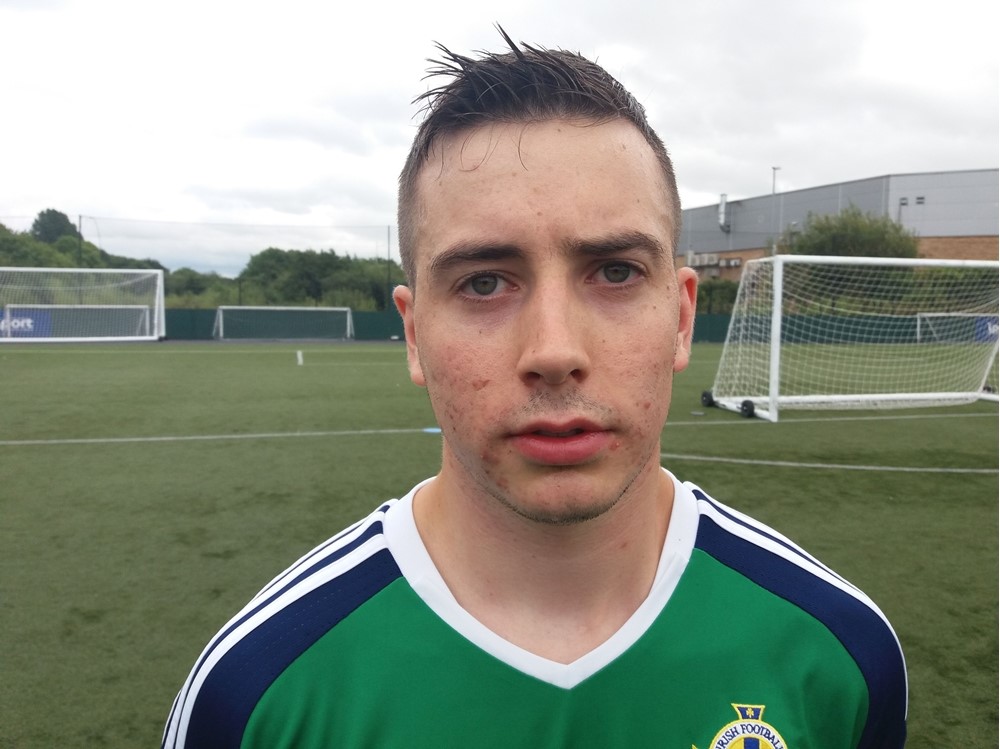 What's the best goal you have scored? I think it was at an Under-9s tournament for my Sunday league team at Butlins. I found myself on the edge of the 18-yard box at a corner and as their keeper parried the ball away it bounced just in front of me and I struck it on the half volley and then watched as the ball nestled in the top right hand corner.
Do you play/like any other sports apart from football? I like to run long distance. In school I was part of the cross-country team.
What's the best team you have played against? Probably Chelsea when I played in the Nike Cup for Birmingham City. I seem to remember a young Ruben Loftus-Cheek just roaming through midfield with the ball.
What's the best pitch you have played on? Tough one, but I'd have to say Villa Park. I played there in a schools' cup final. We had myself in defence and Jack Grealish in attack. We were a very strong team.
What's the best stadium you have visited? Either Old Trafford or the Vicente Calderon (former home of Atletico Madrid) in Spain.
Most difficult opponent – who is the best player you have come up against? Easy. When I was at Birmingham City, as I was a right back, I was tasked with the job of marking Jack Grealish.
Any other interesting facts about you that we should know? I was one of the youngest people ever to receive an MBE from The Queen. I received the honour back in March 2018 (aged 20) for services to young people in Solihull.
The CP World Cup finals are due to kick off in Salou on 1 May and will run until 16 May. Northern Ireland are currently ranked 20th in the world in the seven-a-side Cerebral Palsy game. It will be Northern Ireland's third appearance at the IFCPF tournament. They finished in 14th place in England in 2015 and 11th in Argentina in 2017.
Charlie Fogarty is among four players in the 11-strong Northern Ireland squad who have played in the previous two World Cups. The others are Jordan Walker, Jordan Cush and Ryan Walker.