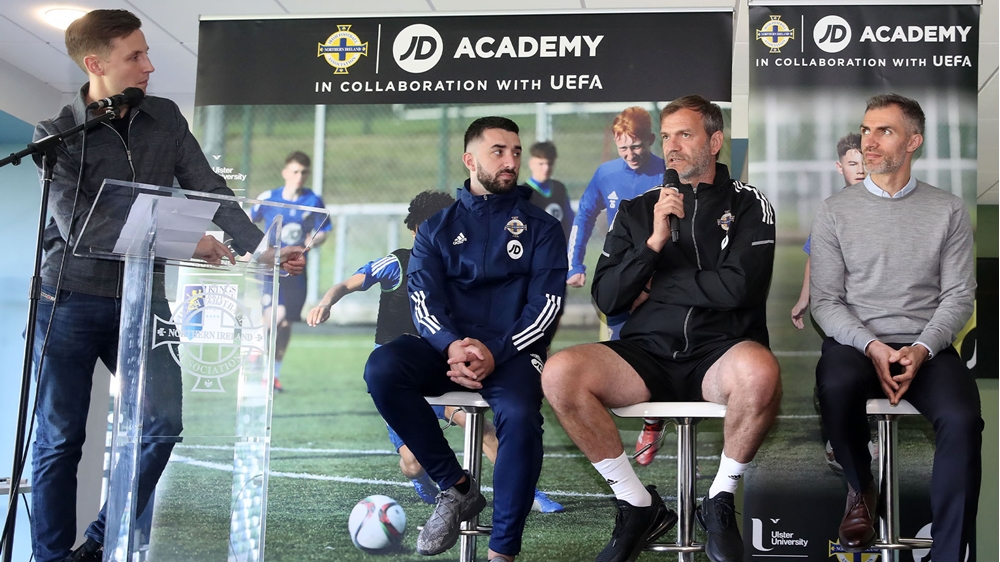 The Irish Football Association and JD teamed up to host an exclusive event at the National Football Stadium at Windsor Park with players from the Irish FA JD Academy. 
The JD Academy Way National Showcase Event highlighted the academy and the association's youth player development pathways to becoming a professional footballer.
The event kicked off with a presentation which saw Northern Ireland legend Aaron Hughes run through the performance pathway of the JD Irish FA Academy, discussing the traits and skills they are looking to instil in young players. 
The presentation was followed by an open training session at the Belfast stadium where academy players were coached by the likes of former Manchester United and Northern Ireland goalkeeper Roy Carroll. 
To make the event even more exciting for both the young players and guests, comedian Shane Todd and ex-Northern Ireland international Conor McLaughlin also made surprise appearances. 
The exclusive event let the future stars of football gain an insight into career development as well as picking up invaluable tips from football legends. 
Andy Waterworth, Head of the Irish FA JD Academy, said:"Through the academy and the JD National Performance Programme we are working hard to develop our young players both on and off the pitch.
"The support of JD Sports and the wider footballing community is critical to success, allowing the development of talent that will hopefully represent Northern Ireland at senior level. 
"The JD Academy National Showcase Event was part of our continued support to local clubs and coaches, ultimately sharing best practice that will aid them throughout their own youth player development programmes."
The Irish FA will be staging regional showcases in the coming months where clubs across Northern Ireland will get the chance to win a coaching session with the JD Academy as well as a full set of Adidas kit.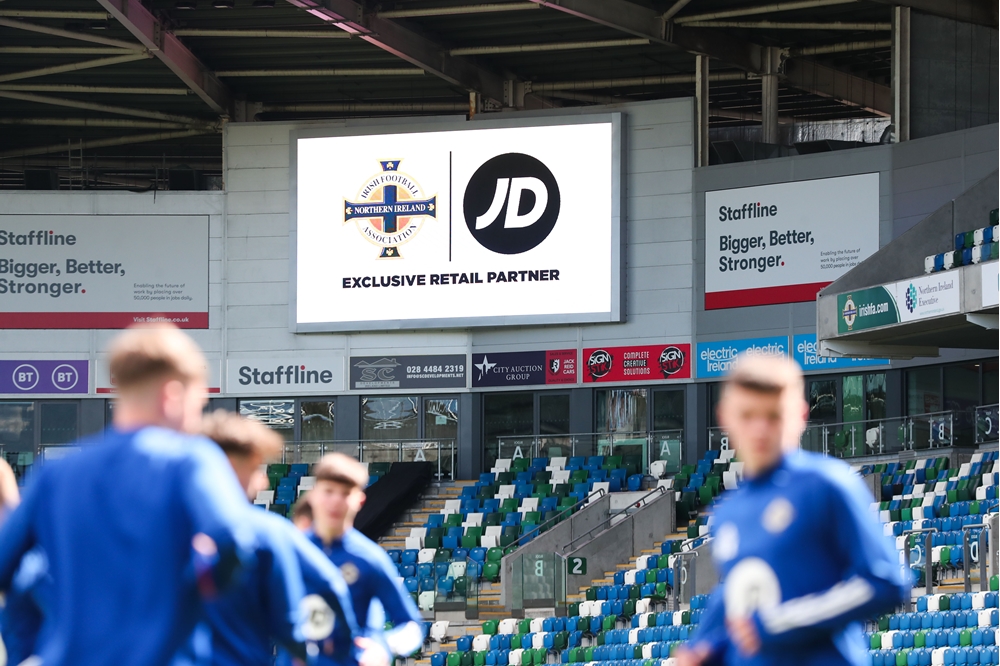 The full-time residential JD Academy, based at Ulster University Jordanstown, is focused on developing emerging talent at school years 11 and 12 (U15 and U16) and its main objective is to produce better players through a mixture of sporting, school and life skills education. 
The JD-sponsored National Performance Programme feeds in to the academy. NPP involves the recruitment of 60 players from across Northern Ireland at U14 level and the best of those players will be invited to attend the JD Academy. 
The NPP revolves around three national centres: Mid-Ulster (based at Annagh United FC, Portadown); North-West (Coleraine FC, Coleraine Showgrounds) and Belfast (Northern Ireland Civil Service Sports Association, Stormont). 
For more coverage from the event at the National Stadium check out @jdfootball.