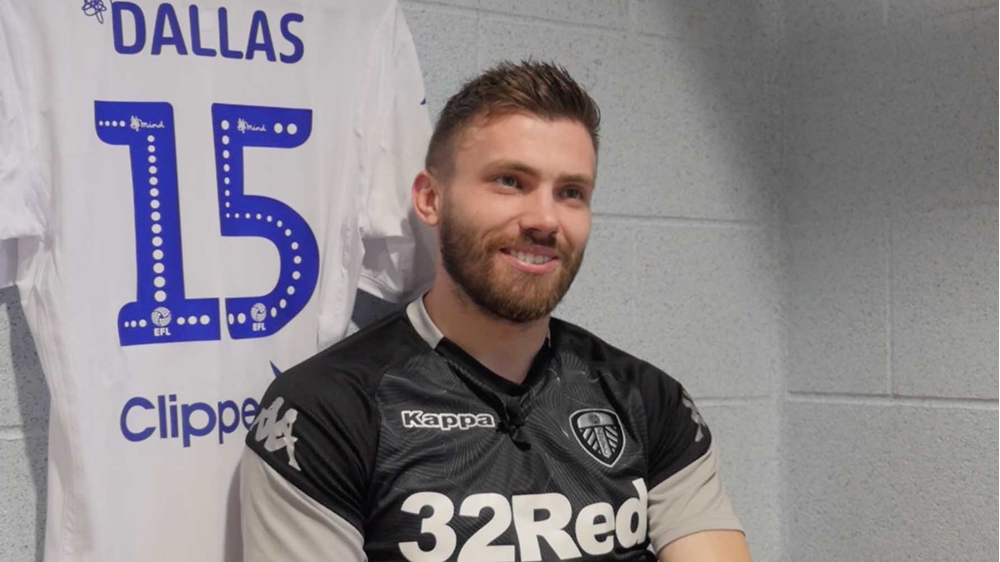 Northern Ireland midfielder Stuart Dallas admits being sidelined by injury over the busy festive period is frustrating but he expects to be back in contention at club Leeds United within a few weeks.
Speaking exclusively at the Championship leaders' Thorp Arch training ground, where he is receiving treatment after he broke a bone in his foot, Dallas also reflected Northern Ireland's Nations League disappointment, working under club boss Marcelo Bielsa and offered his thoughts on NI's Euro 2020 qualifying draw.
The Cookstown native has been out for a few weeks now, having picked up his injury in his team's recent 1-0 win away to Sheffield United.
"I came in at half-time and knew there was something wrong with it but I needed to play on and I played the second half. After that I went for an X-ray and it showed that it was broken. It was disappointing because I was in the team and I was doing alright and everybody wants to be involved over the Christmas period, especially," he said.
"It's disappointing the way it has come about but there's nothing really that I can do. I've got to just give it time for the bone to grow back and heal otherwise it probably wouldn't have healed and I probably would have had to get surgery on it if I had have kept playing, and that was something I didn't want to. It's been frustrating, but it will probably be another few weeks yet. I'll just keep working hard and try to get back as quickly as I can." 
Dallas said he has mixed emotions about Northern Ireland's Nations League campaign but insists performances, despite results, should breed confidence looking ahead to 2019.
And, after December's Euro 2020 draw pitted NI against international heavyweights Germany and the Netherlands, he's expecting a tough Euro 2020 qualifying campaign. 
"Obviously there are no easy games at international level and especially when you get drawn against teams like Germany and the Netherlands," he said.
"We've got to go in full of confidence and get as many points as we can from the first four games. That will lead us into the big two, or the so-called big two teams in the group. If we can get maximum points, or as many points as possible in those games, it sets us up for those.  It's all about getting off to a good start and we'll see where that takes us."
Up until his recent injury Dallas had been a regular in Marcelo Bielsa's starting line-up at Elland Road.  
"It's been good; we're doing well and everybody is enjoying it. And in terms of working under the manager it doesn't get much bigger than working under Bielsa. Everybody enjoys it. It's hard work but that's what we're here to do. That's what we get paid for and we're getting results so hopefully we can continue that into the New Year," he added.