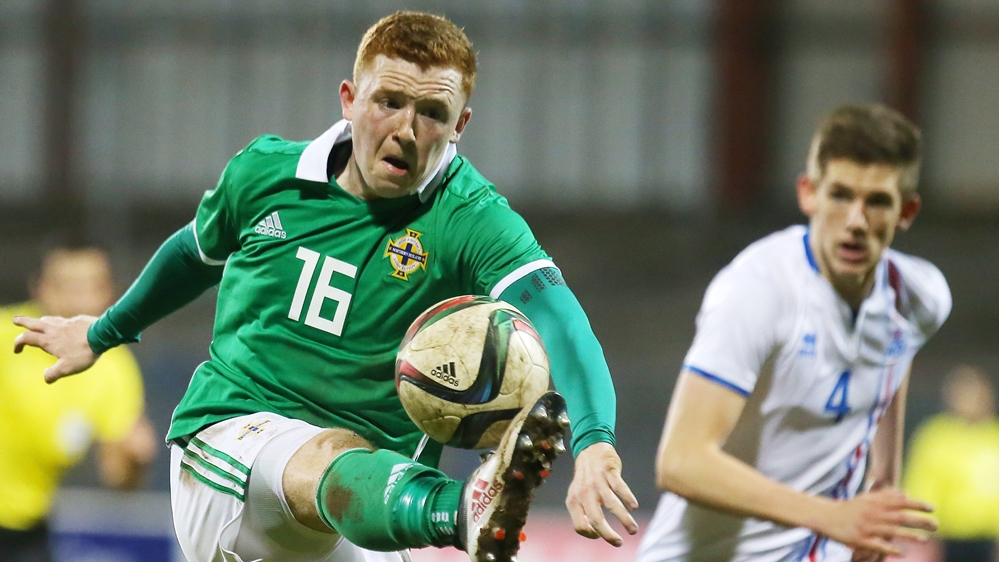 Northern Ireland's Under-21s will play Malta in the first game of their 2021 U21 Euros qualifying campaign, which gets under way next autumn.
Ian Baraclough's side, who will also face Denmark, Romania, Ukraine and Finland in Qualifying Group 8, are due to play the Maltese at home on Friday 6 September (venue TBC).
Their second game in the group will see them take on Finland away on Tuesday 10 September, and matchday three and four will involve trips to Denmark, the top seeds in the group, on 10 October and Romania, the second seeds, on 14 October. Both Denmark and Romania have qualified for the 2019 finals in Italy and San Marino next summer.
Ian Baraclough's side, who finished second to Spain in Qualifying Group 2 for the 2019 U21 Euros and narrowly missed out on a play-off, will also be in action next November. They are due to face the Romanians at home (venue TBC) on Tuesday 19 November.
In 2020 there will be five further qualifiers to determine if the U21s can make it to the finals in Hungary and Slovenia in June 2021. There will also be play-offs in November 2020.
Matchday six is on 31 March 2020 and Northern Ireland will be away to Ukraine's U21s on that date. And on 4 September 2020 Baraclough's boys will be away to Malta. 
The U21s will finish their qualifying campaign with three home fixtures (venues TBC). The Danes will visit Northern Ireland on Tuesday 8 September, while the Finns will be here on Friday 9 October. And their last Group 8 game will see them take on Ukraine on Tuesday 13 October.
Ian Baraclough is hoping to arrange friendlies next March and perhaps next June to help mould his squad ahead of the 2021 qualifiers.
Eleven of the players from the Northern Ireland U21 squad which finished the 2019 campaign with a 1-0 win over Slovakia back in October will be eligible to play in the 2021 campaign.