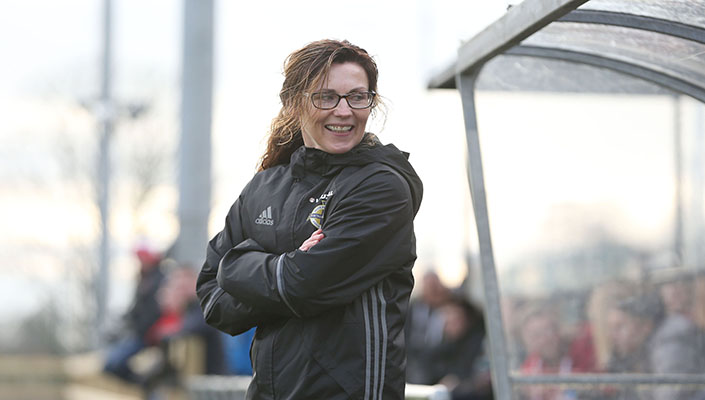 France will provide the opposition when Northern Ireland's Under-17 women's team get their WU17 Euros elite round campaign under way early next year.
Alison Nicholl's side are set to face hosts Portugal, France and Czech Republic in a mini elite round tournament in March (venues TBC).
The squad will begin their campaign against the French on Saturday 23 March. Next up will be a game against the hosts on 26 March, while their final game will see them tackle the Czechs on Friday 29 March.
WU17s coach Nicholl said it would be "an exciting but daunting" challenge for her team in Portugal.
Through the WU17 elite round seven countries will qualify to join hosts Bulgaria in the finals from 5-17 May next year.
Meanwhile, the fixtures for the next Euros competition for the U17 women's team have been announced.
The U17s are in Group 10 in the qualifying round for the 2020 finals in Sweden. Their opponents will be Italy, Scotland and Montenegro. Scotland will host the mini tournament between 12 and 20 October next year.
First up will be a game against Scotland 14 October, followed by a clash with Italy on 17 October. Their final game in stage one will be against Montenegro on 20 October.
The top two sides in every group plus the two third-placed teams with the best record against the top two in their section will join Spain and Germany in the elite round draw on 22 November 2019, with the games in spring 2020. Seven teams will eventually qualify to join Sweden in the finals in May 2020.