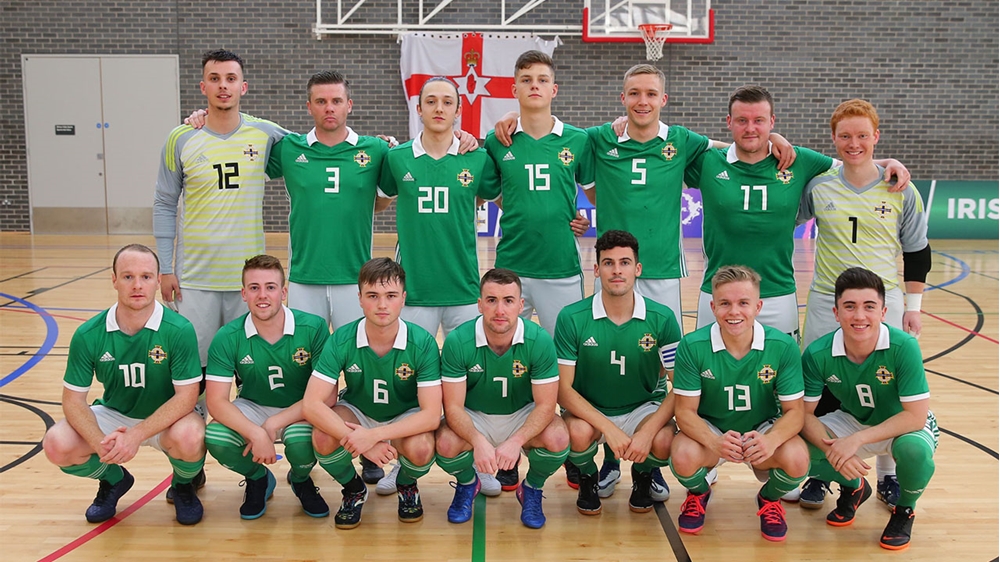 Northern Ireland's senior men's futsal team have entered the FIFA Futsal World Cup for the first time.
They were in the hat for the ninth edition of the competition – and have been drawn to face Finland, Moldova and Wales in a preliminary round (Group H) which will be hosted by the Moldovans at the end of January.
Northern Ireland will not be the only country making their World Cup debut next year. Germany, Scotland and Kosovo will also be making their bow.
The top two teams in eight preliminary round groups will qualify for the main round of European qualification. The Group H winners will be in a group that already features Azerbaijan and Slovakia, while the Group H runners-up will be in a group with Spain and Poland.
Teams competing in Europe's main round (22 to 27 October next year) will be aiming to go through to an elite round at the end of January 2020.
Four elite round winners – plus two winners of play-offs involving elite round runners-up – will then go through to the next Futsal World Cup, which is due to take place in Lithuania in September/October 2020. Argentina are the reigning world champions.
Northern Ireland defeated Futsal World Cup preliminary round opponents Wales 2-0 in the Futsal Home Nations Championship staged in Newry Leisure Centre earlier this month – and Northern Ireland head coach Jonathan Michael will be hoping his side can deliver a similar result early next year as they make their World Cup bow.