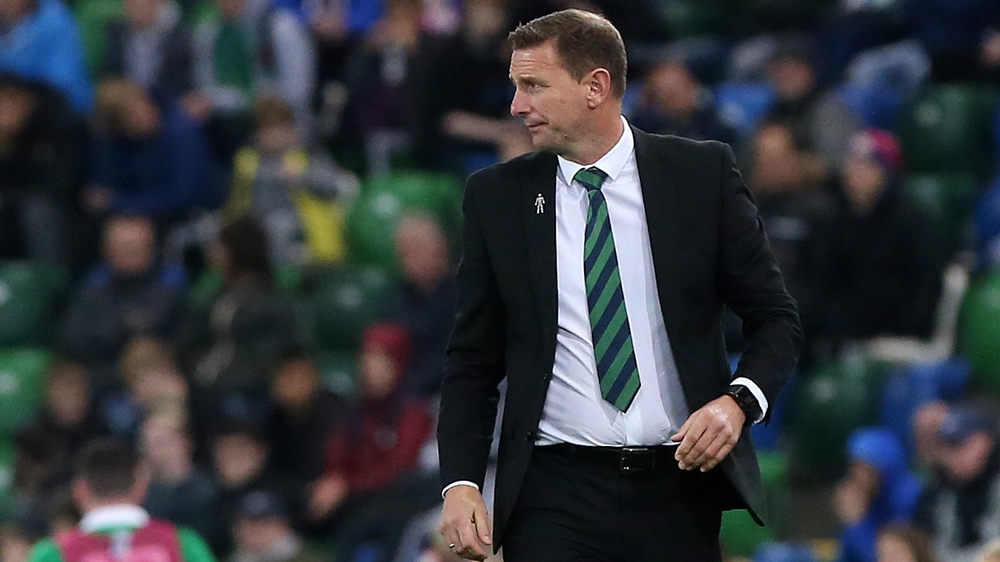 Northern Ireland's Under-21s will face Denmark, Romania, Ukraine, Finland and Malta in their next U21 Euros qualifying campaign.
Ian Baraclough's side, who finished second to Spain in Qualifying Group 2 for the 2019 U21 Euros, were placed in Pot 5 in today's qualifying draw for the 2021 finals as results prior to the most recent campaign were poor.
Northern Ireland will be playing in Group 8 and group matches will begin next March and continue through international fixture windows until October 2020, with play-offs in November 2020. The 2021 finals are being staged in Hungary and Slovenia.
Northern Ireland's U21s amassed 20 points during their most recent qualification campaign, securing victories over Spain, Iceland, Albania and Estonia along the way, but just missed out on reaching the play-offs for a place in the 2019 finals.
Two of their opponents in the next qualification campaign, Denmark and Romania, will be at the tournament in Italy and San Marino next summer, however.
Denmark (Pot 1) topped Group 3 ahead of Poland, Georgia and Finland (Pot 4), while Romania (Pot 2) were first in Group 8 ahead of Portugal, Bosnia & Herzegovina and Wales.
Ukraine (Pot 3) finished third in their group behind England and the Netherlands, while Malta (Pot 6) finished bottom of a group won by Belgium.
Nine group winners in the qualifiers will qualify automatically for the finals in June 2021, while runners-up with the best records against the teams first, third, fourth and fifth in their groups will go into play-offs to determine the remaining tournament berths.Tournament co-hosts Hungary and Slovenia have both been given byes to the finals.
Eleven of the players from the Northern Ireland U21 squad which finished the 2019 campaign with a 1-0 win over Slovakia back in October will be eligible to play in the 2021 qualifiers and U21s boss Ian Baraclough has already said he believes he will have a competitive squad for those qualifiers.