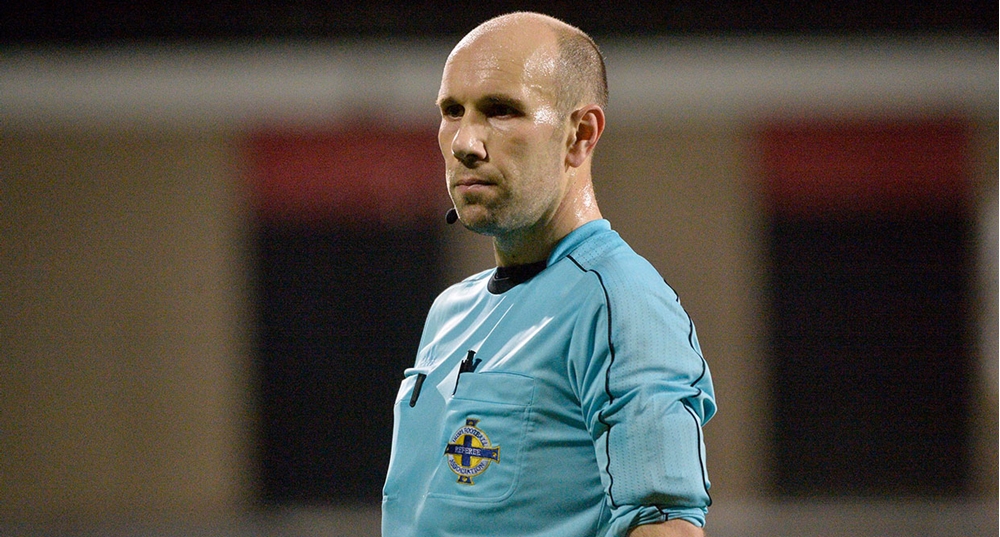 The Irish FA's search for fresh refereeing talent is set to be stepped up over the next couple of months.
The association's refereeing team are already running two Referee Level 1 courses on 19 December - in Belfast and Dungannon - aimed at getting more people to take up refereeing.
And the team have just announced they will be staging a course for beginners in January and February.
The beginners course will be staged at the National Football Stadium at Windsor Park on five consecutive Thursdays from 18January (6pm-9.30pm).
Lee Tavinder, the Irish FA's Referee Manager, explained: "This fully classroom based course is for prospective referees at Junior and Youth level.
"We want to make refereeing as accessible as possible, therefore this course is for those who don't like to complete modules online.
"There is more classroom work with this course than with previous courses for beginners, but we are doing this because we aim to meet every learning style for new referees. Any referee taking the course will be ready to officiate by the end of February. They will receive a starter pack and all the support they need at regional level."
The course costs £50, which includes all training. CLICK HERE to sign up.