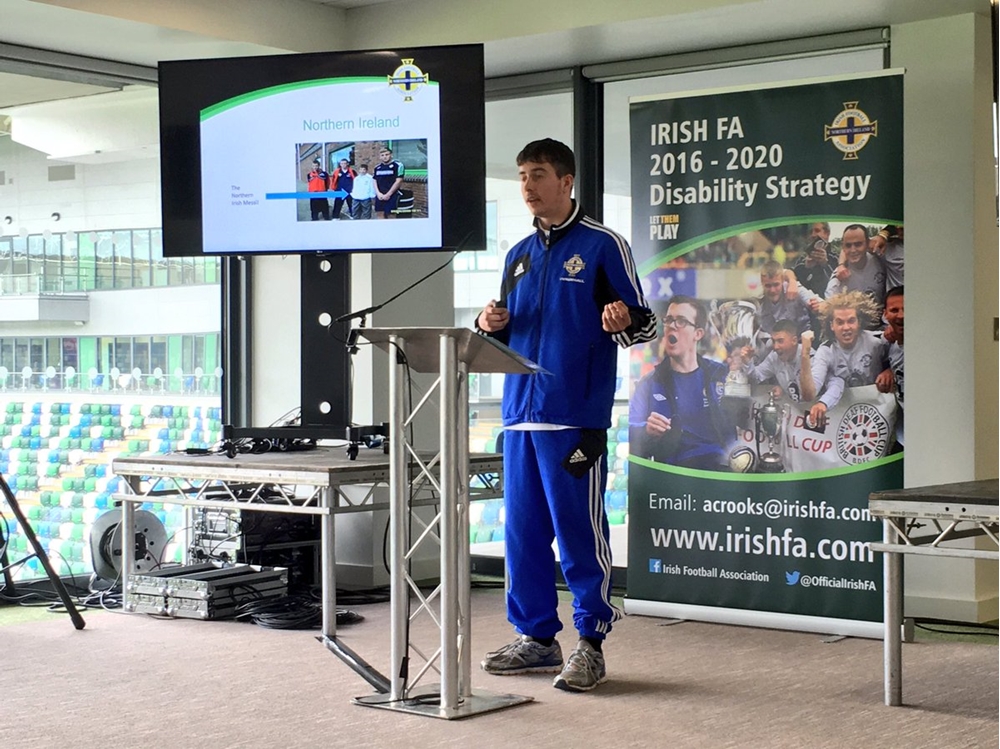 Charlie Fogarty, who is a member of the Northern Ireland Cerebral Palsy squad, has been awarded an MBE in the New Year's honours list.
The 21-year old battled back from a severe head injury to set-up a football team for people with disabilities and became an international.
He was part of the Northern Ireland CP squad that competed in the Cerebral Palsy World Cup in Argentina in September and helped the international squad reach a record world ranking of 11th.
Charlie suffered a severe brain injury when he was hit by a car when he was 15. He spent six months in a coma and a further 10 months in rehab.
 Now he acts as player-manager for the team that he founded – Solihull Moors FC and works as a motivational speaker.
In October 2016 he inspired many at the National Football Stadium at Windsor Park when he spoke at the launch of the Irish FA's new Disability Strategy and shared his life-story.

Commenting on Charlie's award, Irish FA Disability Manager, Alan Crooks, said:

"This award is fantastic recognition for the remarkable person that Charlie is and for the great work that he has done for people with disabilities. His courage and determination mean that he is an inspiration for us all."