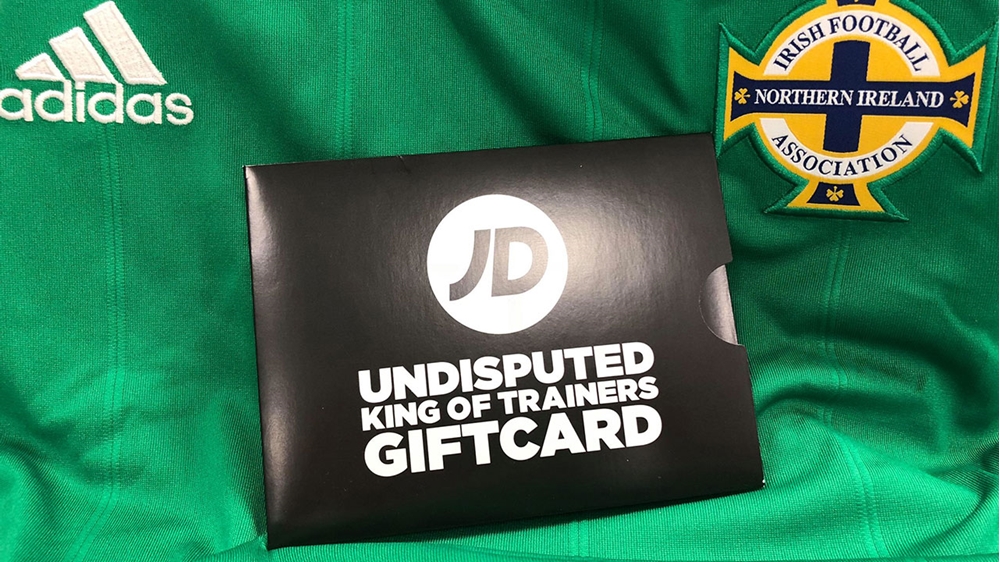 Want to win a £100 voucher this Christmas? Our partners JD Sports are offering you the chance to spend that in one of their stores on any items you wish.
To win, all you have to do is fill in the form below with your details and we will notify the winner on Wednesday 20 December.
Competition is now closed. Congratulations to our winner Louise Gibson! 

Keep checking our website over the Christmas and New Year period for the chance to win more great prizes. 
To see what's on offer at JD this Christmas visit their site by CLICKING HERE and follow @JDFootball on Twitter.
Terms and Conditions
1. Must have adhered to all entry criteria.
2. Decision on winner can be reversed if required.
3. Must be able to share contact details.
4. Must reply within 24 hours.
5. If you are under 18 you must have the permission of an adult to enter.
6. Only one entry will be counted.