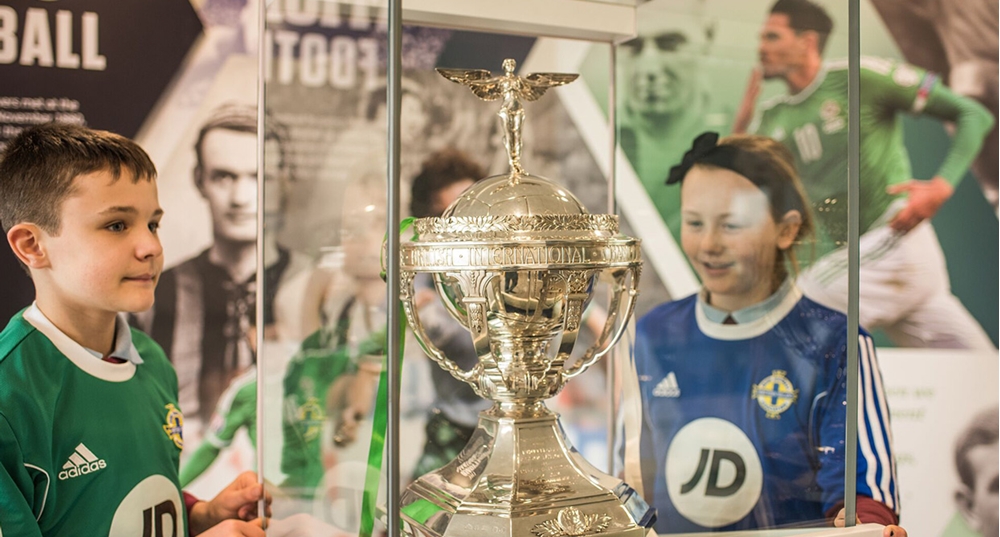 You can now purchase Christmas gift vouchers for our Education and Heritage Centre to celebrate its first ever Christmas.
The gift vouchers come in a special Northern Ireland themed gift wallet that you can keep and every child will receive a free gift with bookings over the Christmas period (between 19 December and 31 December). 
The Christmas schedule for the EHC is as follows: 
Tuesday 19 December – 2pm
Wednesday 20 December– 2pm 
Thursday 21 December – 2pm
Friday 22 December 10.30am and 1.30pm
Tuesday 26 December – 10.30am
Wednesday 27 December - 10.30am and 1.30pm
Thursday 28 December - 10.30am and 1.30pm
Friday 29 December - 10.30am and 1.30pm
Sunday 31 December - 10.30am and 1.30pm

The gift vouchers plus gift wallet cost £10 per adult and £7 per child. A family pass (one adult plus three children or two adults plus two children) costs £27.50.
Gift vouchers can be purchased by phoning 9066 9458 (card payments only). Vouchers will then be sent out to purchasers with further instructions on how they can book a tour at a time and date that works for them. Vouchers will be valid for 12 months from date of purchase.