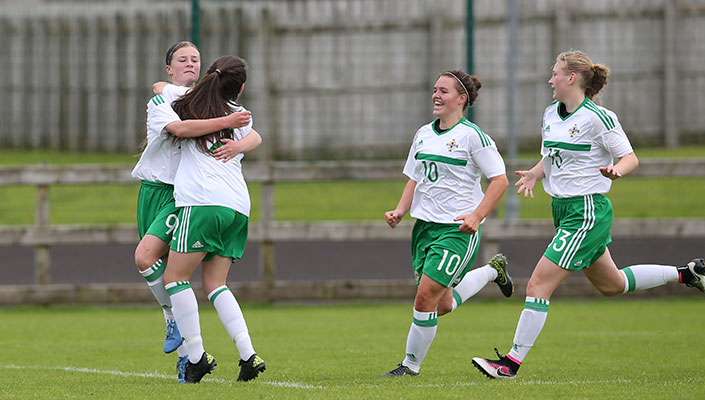 Northern Ireland Women U17s recovered from defeat to Bosnia and Herzegovina by beating Macedonia 4-0 in the second match of their Euro qualifiers.
Goals from Aine Smyth, Megan Bell, Abbie Magee and Emily Wilson sealed a crucial win to keep their hopes of reaching the Elite Stages alive.
The U17s were in control earlier on as Smyth put them ahead after 10 minutes and it was only five minutes later that Bell doubled the scoreline. It could have easily been more at half time but Alison Nicholl's side couldn't convert their chances.
It wasn't going to matter though as again, after 10 minutes of the half, they all but sealed the points as Abbie Magee scored to make it 3-0.
And the second half turned out to be identical as the first as five minutes later, Wilson made it 4-0.
A Northern Ireland win never looked in doubt throughout the game with 18 shots on goal and they now face Austria on 5th October in their final game where a result better than Bosnia will gain them automatic qualification to the Elite Stages.