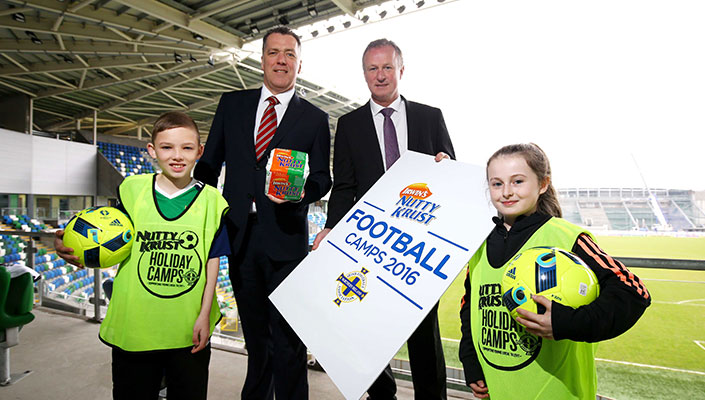 Bookings are now open for the Irish FA's Nutty Krust Halloween football camps which will be held in 26 locations across Northern Ireland.
The two-day Halloween camps take place on either 31st October / 1st November or 2nd/ 3rd November and follow on from the association's highly successful summer camps, which saw a record 5,000 children take part.
Irish FA Nutty Krust camps provide opportunities for children aged 5 - 13 to develop and improve their football skills over a short period of time, in a structured environment, with professionally trained and vetted staff.
The camps cost £15. For details of where the camps will be held and to book your child's space click here.