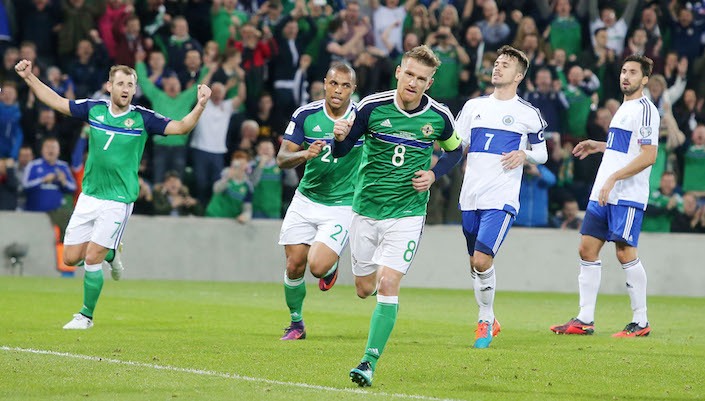 Tickets for the Vauxhall International Challenge Match between Northern Ireland and Croatia will be available for Campaign Card holders to purchase from 10am on Friday 14th October.
You can purchase your tickets via your online account manager by visiting www.irishfa.com/myaccount. 
Please proceed to the Right to First Refusal section on the left of your screen after you log in, this will allow you to select which seats you wish to purchase.
As a Campaign Card holder you have until 8pm on Sunday 16thOctober to purchase your usual seat(s) for the Croatia fixture. 
After this deadline any seats that aren't purchased will be released on general sale from 10am on Monday 17th October.
 

Prices are as follows:
Grandstand (central blocks in North and South Upper and Lower Stands): £25
General admission (Outer blocks of North & South Upper & Lower Stands, West Stand): £20
Family Stand: £20 Adults, £10 Children