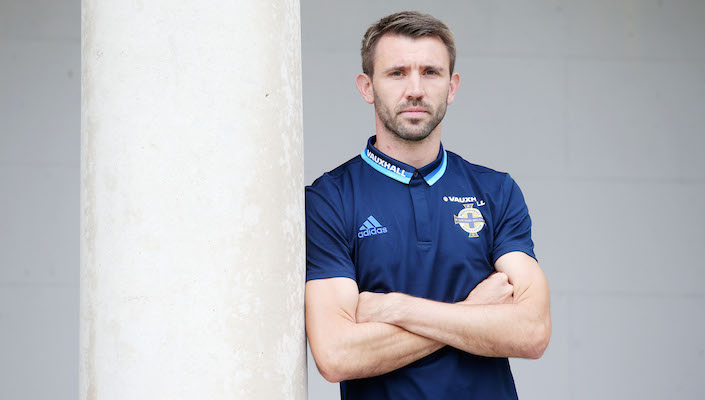 Northern Ireland defender Gareth McAuley would settle for a narrow victory against San Marino as he claims the World Cup Qualifier is a must-win game.
Although the visitors are one of the lower ranked sides in world football coming in at 201, McAuley insists that Northern Ireland are focused on securing the three points rather than scoring lots of goals.
He said - "It is a must-win game. I'd expect all the other teams in the group to beat San Marino home and away so we are going to have to do that if we're going to give ourselves any chance.
"The Faroes was the same scenario in the last campaign. So that means there is pressure on us. We've got to stay patient on how we approach it.
"We need the crowd to stay with us and be patient, too.
"If it is a goal in the last minute and we win 1-0 then job done. Obviously we'd like to win by more but the days of doing that in international football are probably gone.
With Saturday's match signifying the opening of the National Football Stadium at Windsor Park, a host of special guests will be on show before kick-off, however McAuley is firmly focused on what happens on the pitch. 
"Yes, everyone wants to entertain but the most important thing is to get three points from the game. It doesn't matter how we do it as long as we do."