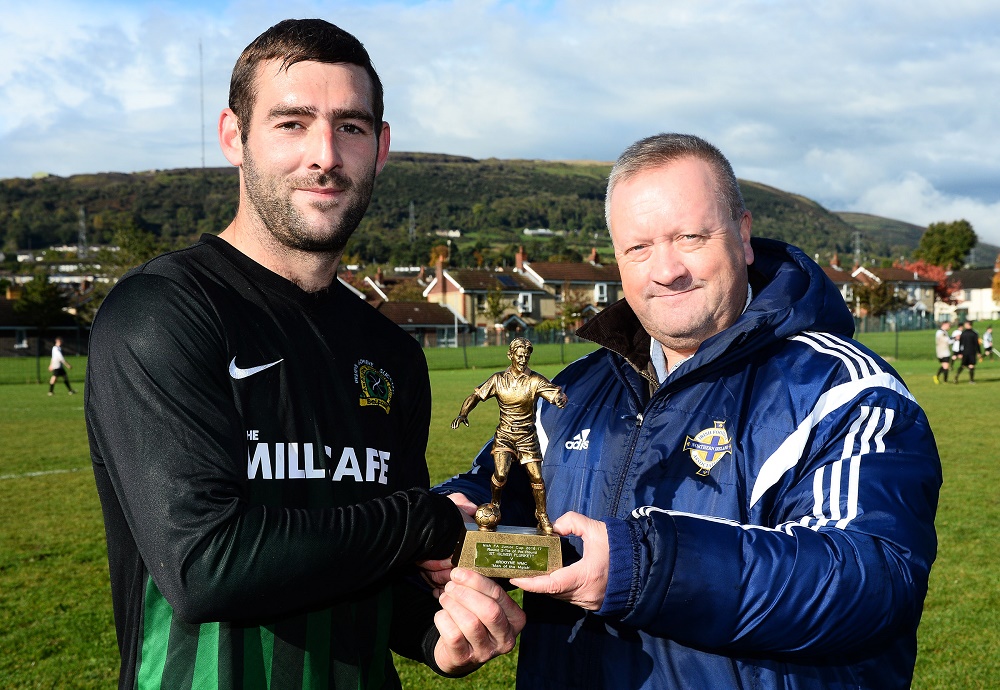 Ardoyne WMC came from a goal down to defeat St. Oliver Plunkett in the Irish Junior Cup second round.
Kicking off amid a heavy rain storm, the players found the slippy conditions underfoot difficult to deal with.
Visitors Ardoyne settled first, their strong defence dealing efficiently with whatever St. Oliver Plunkett threw at them.
The deadlock was broken on 33 minutes when Plunkett's quick thinking Thomas Murray reacted quickly after the Ardoyne 'keeper tried to clear a backpass only for the ball to stick in the mud.
Conditions improved as the game progressed with both sides battling well and, indeed, Ardoyne levelled a couple of minutes into the second half when James McNally went one-on-one with the home 'keeper after the ball went over the top.
Both sides pushed for the winner with McNally striking again on 66 minutes to secure victory for the visitors.
Plunkett battled hard for the equaliser but, unfortunately for them, they couldn't quite drag themselves back into the game.

Caption: Jim Jess of the Irish FA Junior Committee presents Stephen Turley of Ardoyne WMC with the 'Man of the Match' trophy (Picture: Gary Hancock)