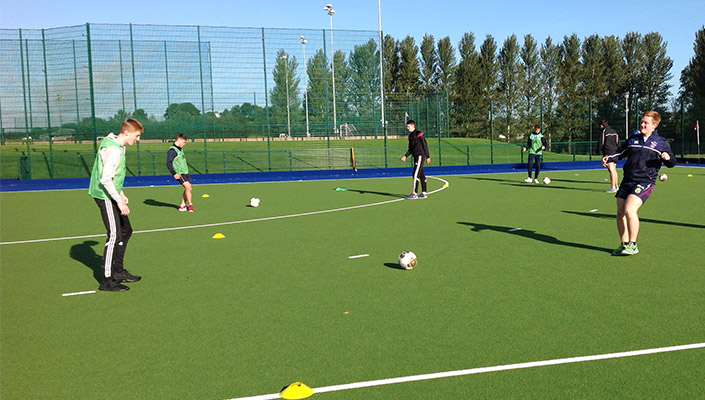 The three largest sports governing bodies have hosted schools roadshows across the Province recently to promote volunteering in sport.
As part of the 'Sport – A Home for Life Long Volunteering' Project, funded by Department for Communities, Ulster GAA, Ulster Rugby and the Irish FA used this opportunity to emphasise the importance of volunteering to young PE students, and to highlight how volunteering can enhance employability.
As part of this initiative three schools roadshows were held in Belfast, Derry and Ballymena were 150 young people had the opportunity to play all three codes and receive expert coaching as well as exploring what volunteering opportunities are available in sport. Young people were also encourage to sign up for the GoldMark Programme through their local sports club.
Ulster Rugby President John McKibbin said: "Volunteering in sport is a very rewarding experience, not only does it give people an opportunity to be part of our clubs as well as the big, special occasions, but it also helps build experience and knowledge that can be used in other walks of life too." 
Irish FA President David Martin said: "Young people starting out in Further Education or in employment need to get experience and volunteering in sport is a perfect way to do that. Volunteers run our clubs and our associations and there is a wide variety of tasks and roles available for volunteers – there really is something for everyone."
Ulster GAA President Michael Hasson said: "Without volunteers our Associations simply could not function, and it is important to have volunteers from all backgrounds, abilities and age groups, this enables our Associations to develop for the future –   inspiring young people to play their part in sport – both on and off pitch is equally important "      
For further information Contact Stephen Garrett: 028 9068 4712