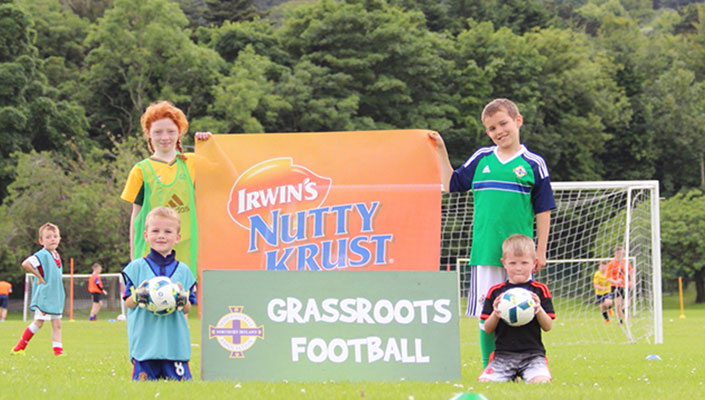 The Irish FA's Nutty Krust summer football camps are in full swing across Northern Ireland.
Part of the association's ongoing Let Them Play youth strategy, which aims to increase participation in football among young people, the camps will continue throughout the country every week until the end of August.
Julie Whitton's son Brett is a regular at Stephen Erskine's Enniskillen camps and was one of more than 120 young players who attended the camp in Fermanagh last week.
She said: "Brett went to all the camps last year, including Easter, summer and Halloween. He just loves the coaching. Last week's camp was one of the best."
Thelma Browne, who had two children at the camp, added: "Rory's 11 now but he's been going to the camps since he was five. My boys absolutely love the camps whatever the weather."
Meanwhile, 55 children - boys and girls - took part in the first Newcastle camp of the summer at Donard Park.
Against the stunning backdrop of the Mourne Mountains, Seamus Heath, one of the Irish FA's most experienced coaches, said: "I'm now seeing parents I coached years ago come back with their own children. They say they want their kids to have the same experience that they had themselves."
Seamus will oversee 10 football camps in the Newry, Mourne and Down area this summer.
For full details and dates of all the Irish FA Nutty Krust summer football camps visit www.irishfa.com/footballcamps.