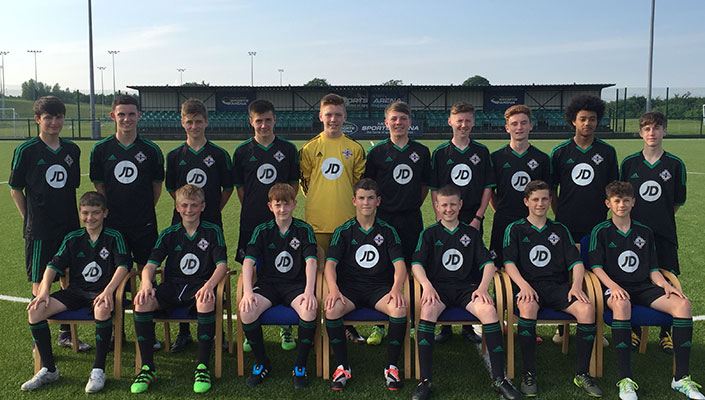 The Club NI 2002 squad will be taking part in the Super Cup NI from the 24th-29th July.
The squad will be competing in the junior section of the competition for players born in 2001, with a challenging set of matches against Sheffield United, Co. Down and Mexican side Club Veracruz.
The team will be led by Elite Performance Director Jim Magilton, and Elite Performance Coach Pascal Vaudequin.
In anticipation of the tournament Vaudequin was looking forward to the challenge ahead for the team: "Competing in the Super Cup NI is going to be very exciting for the boys. I can't see the age group being a barrier for the boys, but we look forward to watching them adapt physically and to the pace of the game.
"The team will gain great exposure from facing teams from all over the world which is fantastic for their development. We will be looking closely at their tactical awareness and ability to adapt to the differing styles of the opposition."
Squad List: Callum Taylor, Ruadhan Hughes, Ben Moore, Ben Gallagher, Charlie White, Jesse Carson, Trai Hume, Aaron Brown, Ben Wylie, Dylan Boyle, Carl Johnston, Adam Green, Jack Scott, Conor Bradley, Chris McKee, George Tipton, Dominic Dunn.