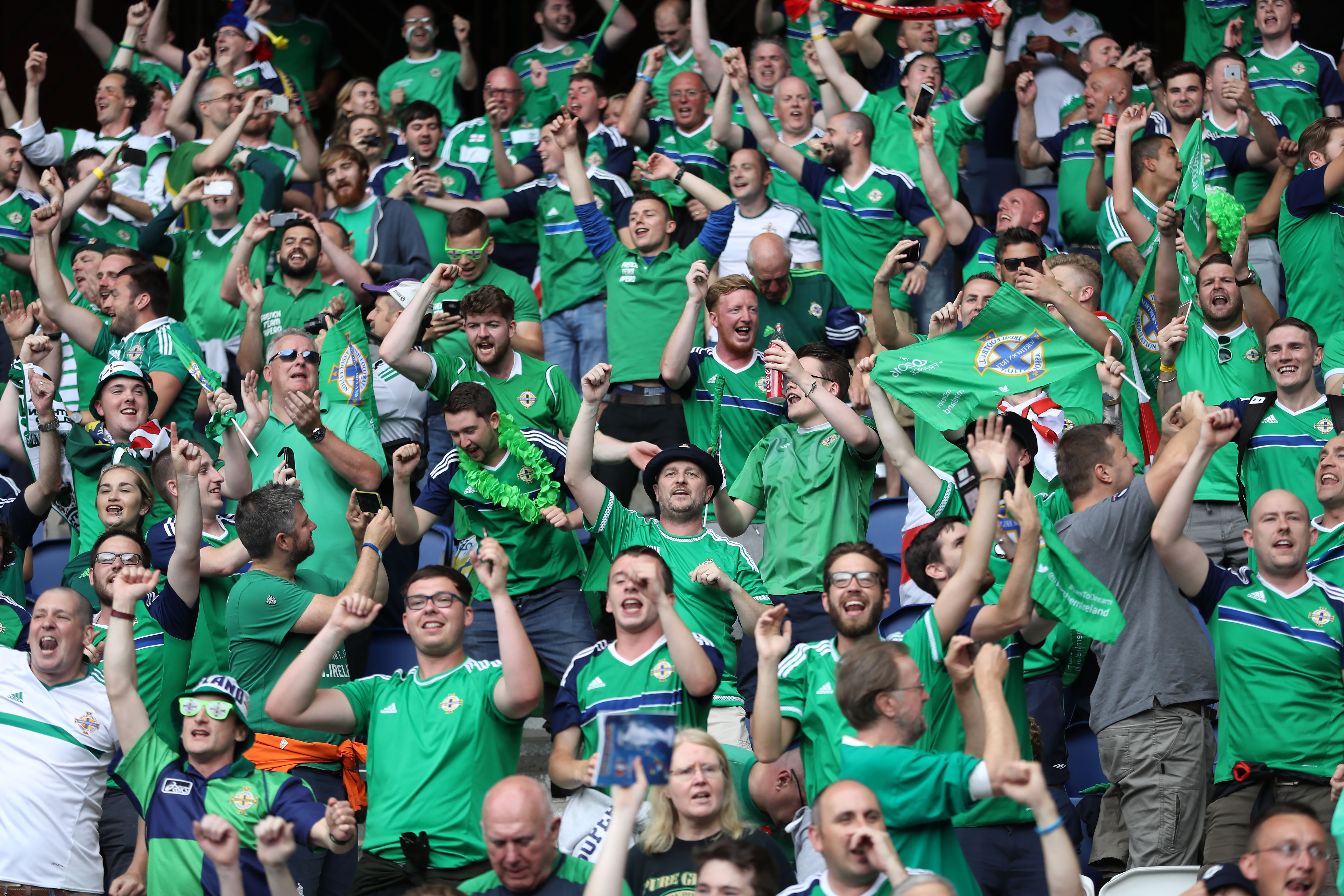 Northern Ireland supporters will receive an award from the mayor of Paris for their "exemplary sportsmanship" during Euro 2016.
Anne Hidalgo said they will be given the Medal of the City of Paris.
The medal, known as the Grand Vermeil, is regarded as Paris' most prestigious honour and has been awarded to a variety of cultural and political figures.

The award, which has also been conferred to supporters of the Republic of Ireland, is recognition of the excellent behaviour of Northern Ireland fans in Paris during Euro 2016. 

"They participated in the festive atmosphere that has been prevailing in Paris these last two weeks," said Jean-François Martins, deputy mayor for sport and tourism.
"They are a model for all the supporters of the world.
"As shown in the numerous videos that circulate on the social networks, the Parisians particularly appreciated meeting them, speaking with them and sharing those joyful moments that are essential in such a great sportive event."

Ms Hidalgo has written to First Minister Arlene Foster to inform her of the award, but it is not yet known when the ceremony will take place.
Amalgamation of Northern Ireland Supporters Clubs Chairman, Gary McAllister said:
"This is a tremendous honour and further recognition of the role that Northern Ireland fans play as ambassadors for our country when overseas. 
Many of us have known the good manner and spirit in which we behave on our travels supporting Northern Ireland and it's pleasing that this has been widely recognised during Euro 2016. 
It would also be appropriate at this moment to remember Darren Rodgers and 'Archie' Rainey who very sadly lost their lives while in France. They and their families remain in our thoughts."
Irish FA Chief Executive Patrick Nelson added:

"This is a fantastic award and recognition that the members of the Green and White Army truly are the best fans in the world. 
"They gave the team incredible support over the tournament and to be recognised by the mayor of Paris in this way, is the icing on the cake of what has been a remarkable few weeks for Northern Ireland football."
Arrangements are being finalised for the presentation of the medal, which is expected to take place in Paris, however there are also plans to hold an event in Northern Ireland to mark the award.