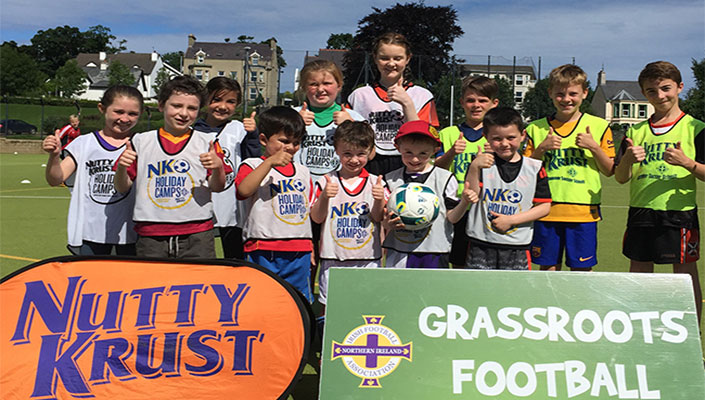 This year's Irish FA Nutty Krust Summer Football Camp in Ballycastle saw over 50 children take part; double the number who participated in 2015.
Irish FA Grassroots Regional Development Officer, Joe Doherty, is delighted at the number of children taking part and particularly pleased that so many girls have enrolled this year: "Out of 52 children, 16 are girls.", said Joe. "It's great to see so many here and they're really enjoying the coaching."
The Irish FA's Let Them Play youth strategy aims to increase participation in football among young people, particularly girls and Irish FA Women's Domestic Football Manager, Gail Macklin, said "I'm absolutely delighted with the increased participation of girls at the Nutty Krust Camp in Ballycastle. Great football is being played on the North coast!"
The Ballycastle camp is one of 70 Irish FA Nutty Krust Summer Football Camps taking place throughout Northern Ireland this summer. For details or more information, please visit www.irishfa.com/footballcamps.