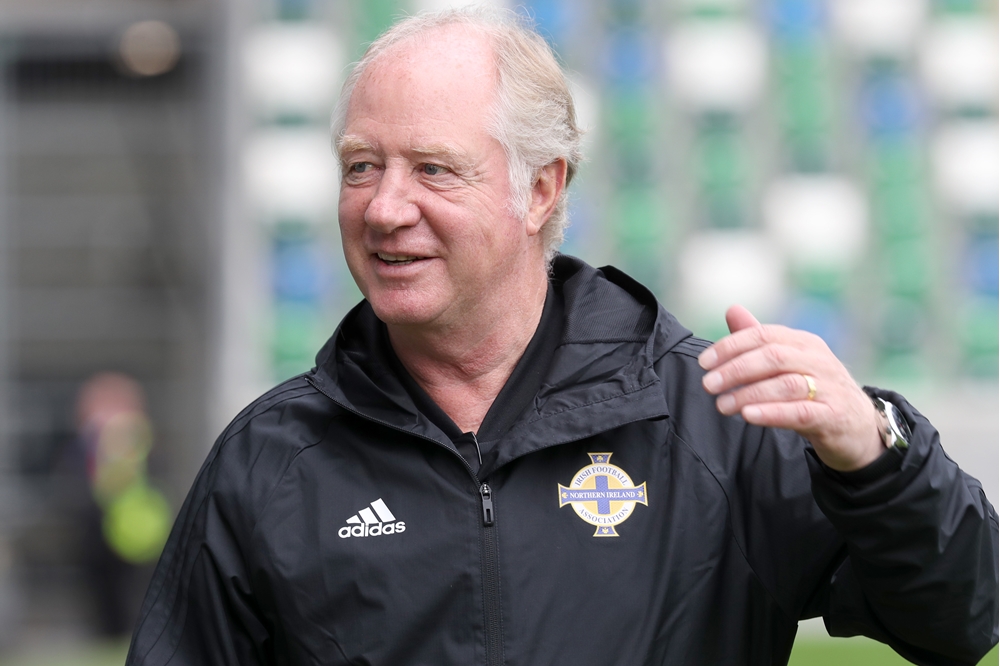 Michael O'Neill is "more than happy" with his backroom team for this year's UEFA Euro 2024 qualification campaign.
He has chosen mainly familiar faces to work alongside him. Some of them were with O'Neill during his first spell as Northern Ireland boss, while others are new to the set-up.
The Northern Ireland manager has revealed Jimmy Nicholl (pictured) is to continue in his role as assistant manager, while Aaron Hughes has agreed to become a senior coach.
O'Neill has also appointed David Rouse as goalkeeping coach, Matthew Crawford as performance analyst and Diarmuid O'Carroll as a senior coach.
Providing his thoughts about Jimmy Nicholl, he said: "Jimmy has been by my side since the 2016 qualification campaign for the Euros in France. He's a vital source of support and information, not just for me, but for all the staff."
And he said of Aaron Hughes: "Aaron brings great experience as a player and a level of professionalism which will be particularly invaluable to the younger players in the squad.
"Having someone who has represented their country as many times as he did can only be a positive thing to have around the squad."
The Northern Ireland manager explained he worked closely with David Rouse during his time at Stoke City, adding: "I am looking forward to linking up with David again."
He is also looking forward to working with Matthew Crawford, who has spent the past five years as the main analyst with the Welsh senior men's team.
"Matthew will bring experience of working at the top level following his time at the Welsh national team. As a Newtownabbey native I know he's excited about coming home to help the national team," he said.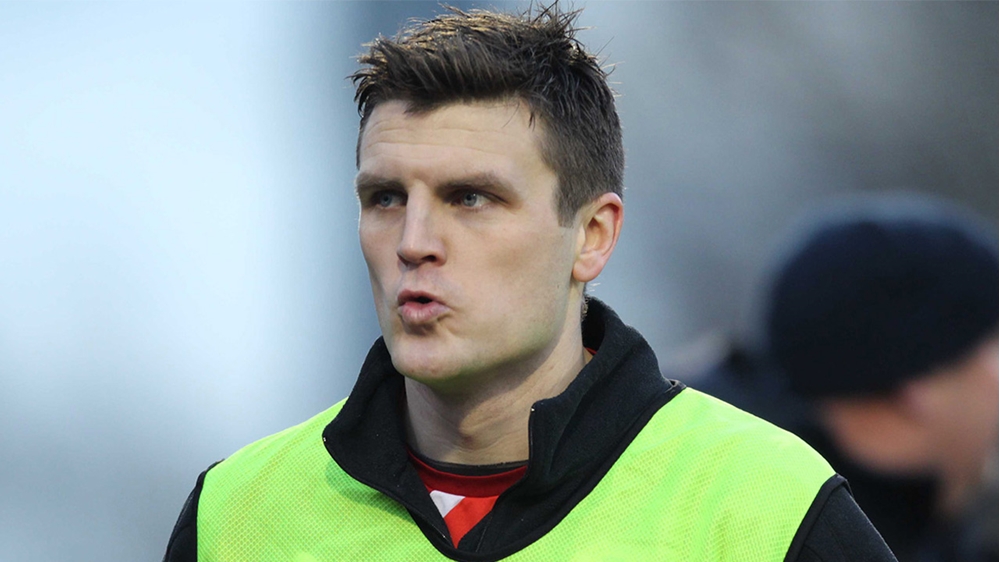 And O'Neill believes Diarmuid O'Carroll (above) will be a good fit in his role as a senior coach.
He pointed out: "I have watched Diarmuid in action on the training ground and he is a vibrant young coach. I believe he will be a great asset to us.
"I am aware of the matter regarding Diarmuid's application to the Under-17/U19 role back in 2021. He and I have spoken about this and Diarmuid recognises the difficult situation which the association was put in at that time.
"However, we both consider the matter closed and we look forward to moving on, starting with the games against San Marino and Finland this month."
The manager said he is also pleased with the continuity within his support staff. The likes of team doctor David White, sports scientist Ricky McCann, head physiotherapist Caroline Woods, physiotherapists Darren McMaster and Neil McCullough and kitmen Raymond Millar, Stevie Ferguson and Colin McGiffert all worked with him first time around.