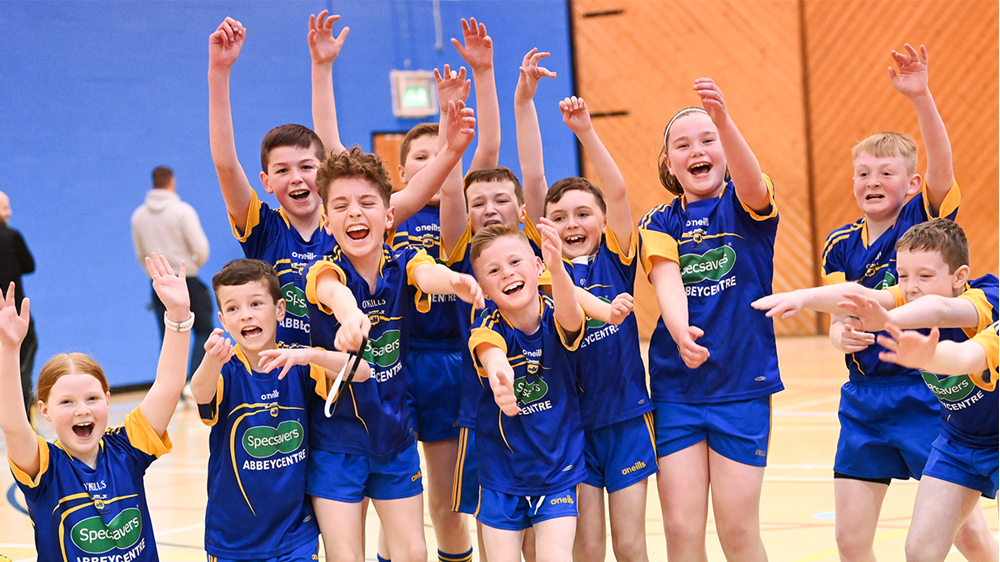 The Irish FA Foundation Education Officers supported Belfast Met Football Academy students in hosting a Futsal Competition for local primary schools around Jordanstown. 
Through the Education and Employability programme, the students this year have gained qualifications such as their Futsal NCC, Futsal Referee Award and Event Management workshop. They were able to put their learnings into a practical setting at an event generously supported by the Stadium Community Benefits Initiative and hosted at Jordanstown University Sports Centre.
Greenisland Primary School, St. Mary's On The Hill Primary School, Whiteabbey Primary School and Silverstream Primary School all took part in a futsal tournament ran and delivered by the students. From registration to risk assessments and referees to fixture coordinators, the students displayed their learnings from the course, shown through the success of the event.
James Goodman, Irish FA Education Officer said: "As an association, we really want to build capacity and leave a legacy, working with these students over a 2-year period on our program enables them to gain practical skills, qualifications and experiences that will benefit the students long term as they look to find their career paths in sport."
Natalie Thompson, Belfast Metropolitan Football Academy Course Director added: "On collaborative project-based learning events like this, the partnership between the Irish FA and Belfast Met Football Academy provides our students with transversal skills that are key to gaining employment opportunities in the future. The Coach Education programme delivered by the Irish FA, is second to none, giving our students the certification and experience they need for their chosen vocations."