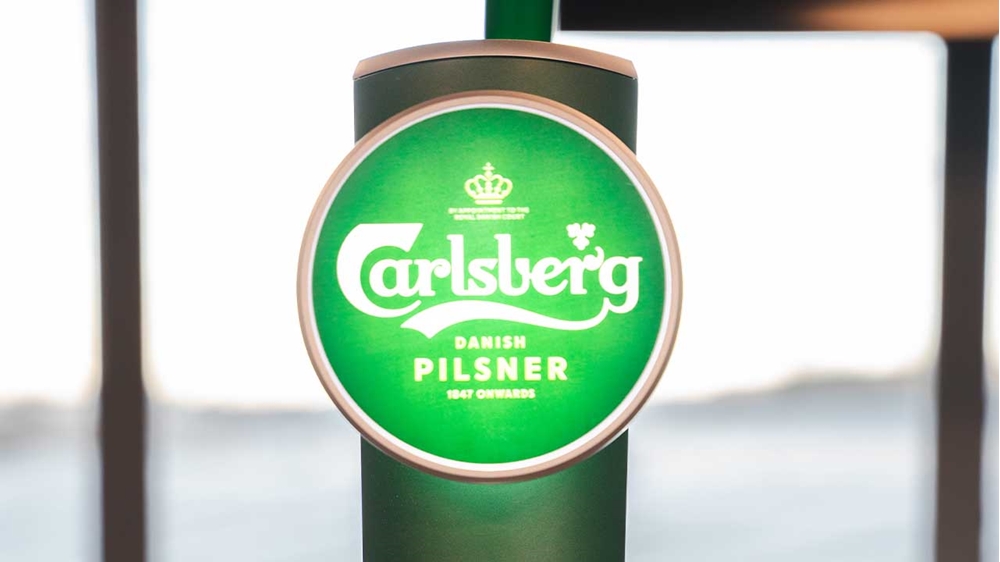 The Irish Football Association has agreed a partnership deal with multi-national drinks company Diageo that will see Carlsberg become the official beer partner of the Northern Ireland senior men's and senior women's teams.
The deal with the Irish FA means Carlsberg will also be the official beer partner of both the association and the National Football Stadium at Windsor Park.
The deal will further see Carlsberg, Guinness and Rockshore Cider served throughout the National Stadium with Diageo making a substantial investment to improve the pouring infrastructure and customer experience in all the lounges and kiosks across the stadium.
In addition Diageo has secured the naming rights to the Carlsberg Billy Bingham Lounge within the stadium. It will feature Carlsberg branding.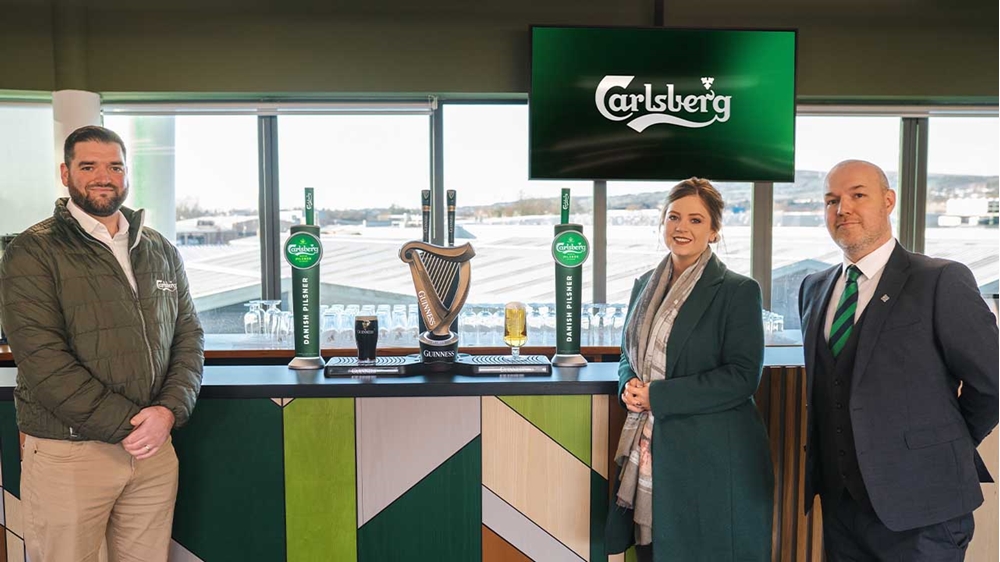 Pictured: Diageo's Ross Barclay (On Trade Sales) and Niamh Canavan (Customer Marketing) with Stephen Bogle, Head of Sales and Marketing at Irish FA
Linda Bradley, Head of Beer at Diageo said: "We are proud to announce Carlsberg's new partnership as the official beer of the Irish Football Association's senior men's and women's teams, and to bring our range of Diageo products to the iconic football stadium at Windsor Park. Through this partnership we look forward to enhancing the fan support and experience, ahead of what promises to be another fantastic year of action at Belfast's famous stadium."
Stephen Bogle, Head of Sales and Marketing at the Irish FA, said: "We're delighted to partner with the team at Diageo to bring brands such as Carlsberg, Guinness and Rockshore Cider to the National Football Stadium at Windsor Park. We look forward to working closely with the team to further enhance the offering and matchday experience for our fans."