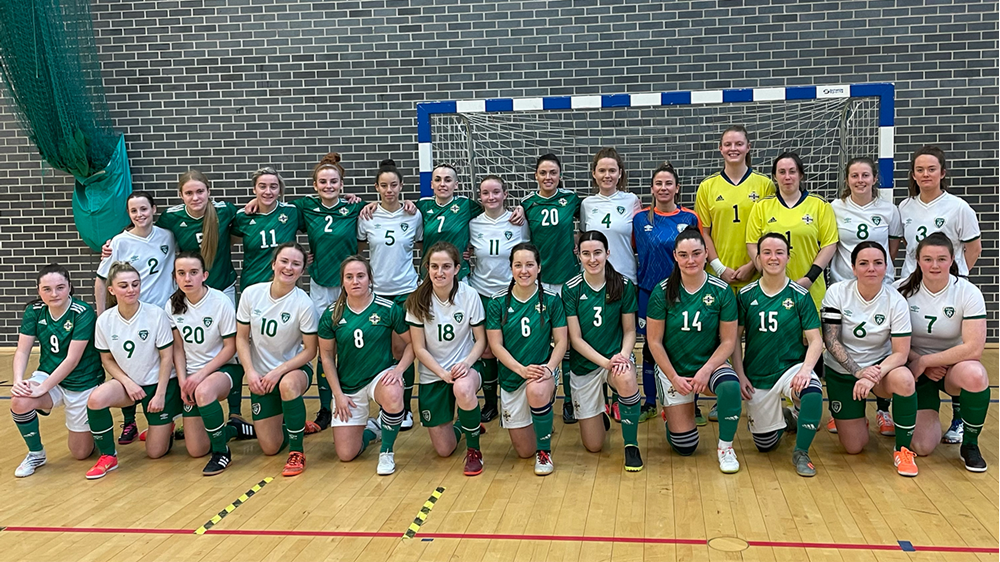 Northern Ireland's women's futsal team played two friendlies to finish up the International Futsal season with six players making their debut.
The first of two games was organised by the Scottish Futsal Association in partnership with Scottish Student Sport to promote the game, particularly for female participation. It took place in Stirling, Scotland and was used to support Football v Homophobia, a campaign created to challenge discrimination based on sexual orientation, gender identity and expression at all levels in football. 
The final game of the season was closer to home as the squad faced the Republic of Ireland Women's Deaf Futsal squad in Newry, as part of their preparations for the World Cup later this year.
Team manager Keith Gibson said: "These were two beneficial workouts as we continue the development of the squad for next year's Euro qualifiers. 
"We had six debutants over the two games and the standard of performance from the new and existing players was a positive sign of progression. There was really good futsal on display which is a really solid foundation for when we come back in the next futsal season"
Northern Ireland debuts : Maddie Harvey-Clifford, Sarah McKillen, Anastasija Stanyte,  Grace Montgomery, Ellen McCartney and Claire Shaw