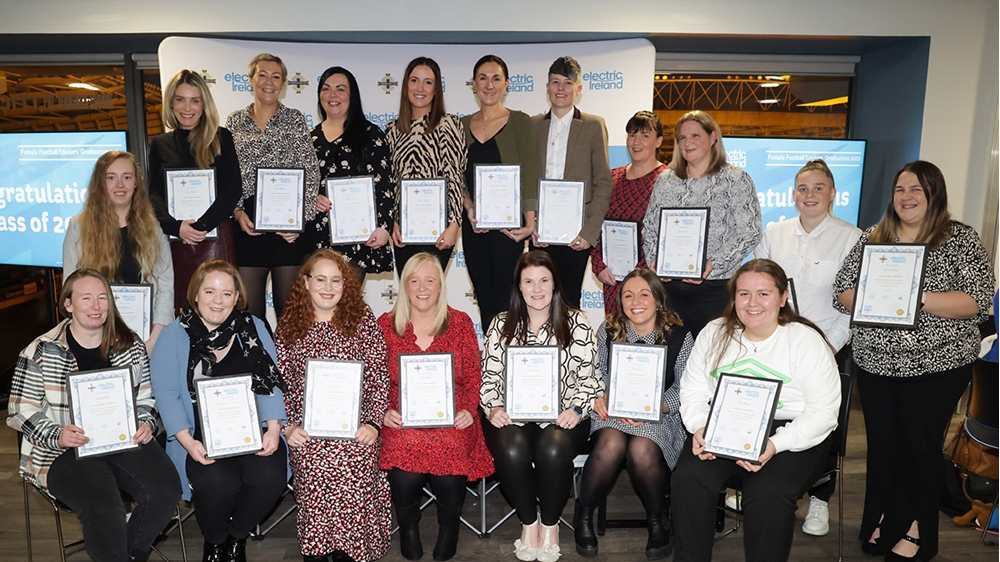 Applications are now open to register interest for the next Electric Ireland Female Football Leadership Programme, which begins on Thursday 27 April 2023.
The programme run by the Irish FA Foundation and in partnership with Electric Ireland, launched in 2013 and is designed to help address the low levels of women in key decision-making roles within football, with more than 100 graduates to date.
The course is suitable for women who are currently playing, volunteering, or working in football and who are curious about their leadership potential or already aspire to leadership positions and want to develop their skills to achieve this.
The programme is delivered by Reboot Ltd founders Lisa Strutt and Sinead Sharkey-Steenson.
Applicants will need to make a 90% attendance rate and the course will run online (Zoom) one Thursday evening a month from 27 April until the graduation night on 7 December.
Hear more from a recent graduate, Lauren McElkerney on her experience after graduating from the course. 
To register your interest, complete the form below. Potential students can register their interest by filling in the form below. 
If you have any further questions please email gail.redmond@irishfa.com