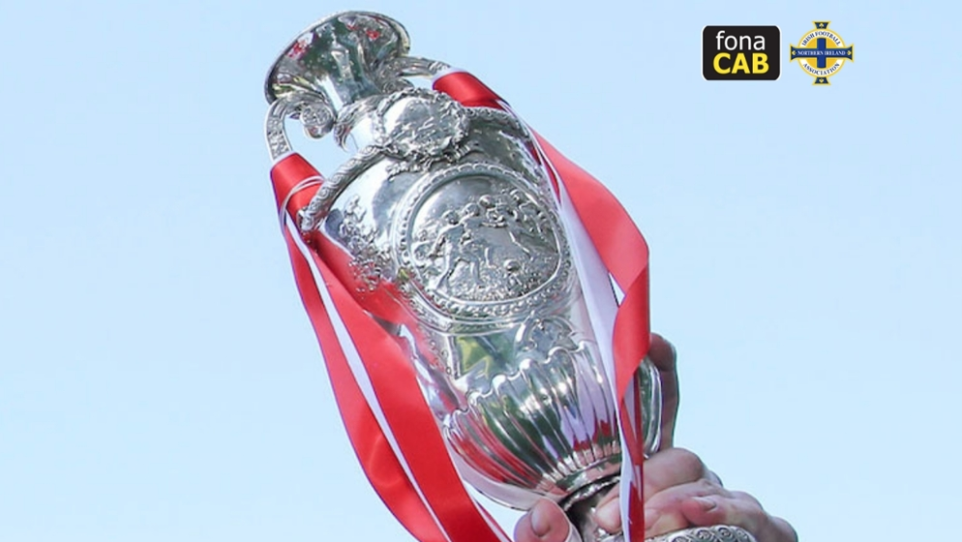 The draw for the semi-finals of this season's fonaCAB Junior Cup has been made.
Holders Coalisland Athletic will take on Dergview Reserves at Holm Park in Armagh while Harryville Homers face Strathroy Harps and Stangmore Park, Dungannon.
Ties are set to be played on Tuesday 28 March, 2023 (7.45pm) and Wednesday 29 March (7.45pm).
fonaCAB Junior Cup semi-finals draw
Coalisland Athletic v Dergview Reserves (28 March)
Harryville Homers v Strathroy Harps (29 March)