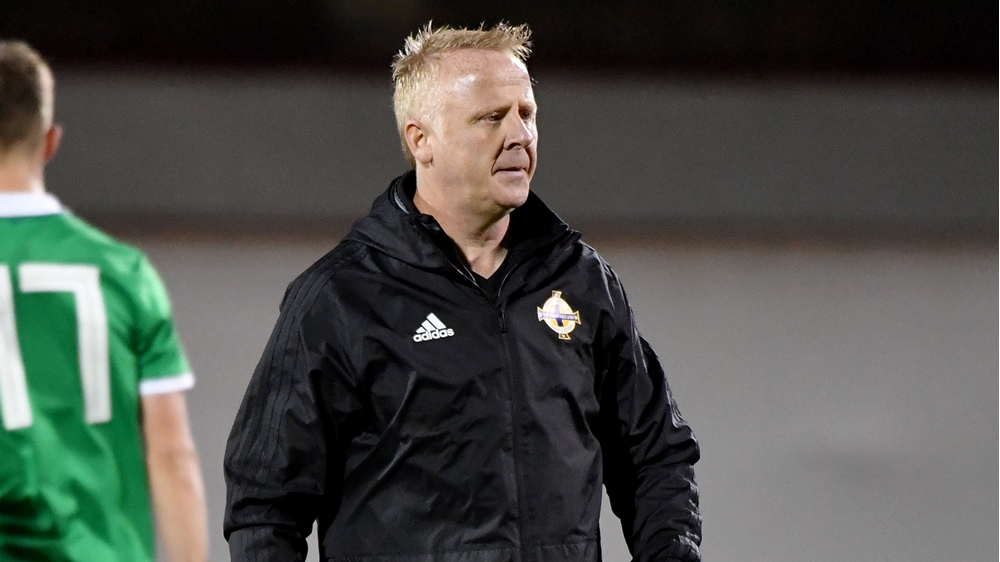 Northern Ireland's U17s grabbed a point against Israel's U17s in their final game in the elite round of the 2019 U17 Euro qualifiers.
Following disappointing defeats against hosts Netherlands (5-0) and Czech Republic (2-0), Stephen Frail's side were keen to end thefour-team mini tournament on a high. And they were unlucky not to do so after creating several chances and producing some decent football.
The game at Sportpark Zegersloot in Alphen ann den Rijn ended scoreless, however, which meant Northern Ireland finished bottom of Group 2 in the elite round on goal difference. The Dutch finished top with three wins out of three.
Northern Ireland attacker Ben Wylie had the first shot on goal – on 14 minutes – but Israel keeper Ido Sharon was equal to it. And then both Wylie and Barry Crowe-Baggley missed the target in quick succession before Carl Johnston's effort was saved by Sharon.
Darragh Burns drilled a shot wide and Dale Taylor was thwarted by the Israeli keeper as Northern Ireland pushed for an opener.
As the first half drew to a close Israel produced a few chances with both Or Roizman and Shalev Harush coming close, while on the stroke of half-time an effort from Northern Ireland captain Sam McClelland was off target.
Just after the break Johnston had a shot blocked and Walsh repelled a couple of Harush attempts on goal before Israel substitute Ronen Hanzis smashed a shot against the woodwork.
Northern Ireland continued to largely dictate the play and on 79 minutes Jack Scott's goalbound effort was blocked by Sharon. The Israel keeper was then called into action again in the 90thminute to keep out a Sam McClelland strike.
The last action of the game saw Harush played through but he missed the target.
Northern Ireland U17s v Israel U17s: David Walsh, Jack Scott, Kyle McClelland, Sam McClelland (captain), Trai Hume, Ben Wylie, Carl Johnston, Darragh Burns (O'Neill 74'), Barry Crowe-Baggley (McKiernan 60'), Euan Deveney, Dale Taylor. Substitutes: Dermot Mee, Sean Stewart, Dylan Boyle, Peter McKiernan, MacKenzie O'Neill, John McGivern, Ross Hunter.