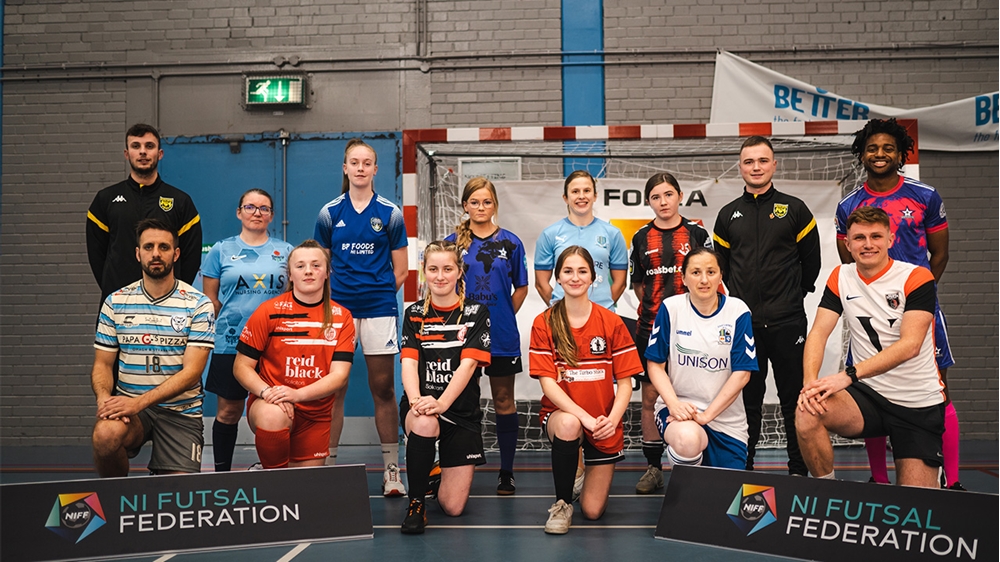 The Northern Ireland Women's Futsal Leagues kicked off recently with Championship teams getting their first round of fixtures under way.
The newly restructured league sees teams being placed into either Premiership and Championship divisions, providing them with more games and facilitating two competitive leagues in Northern Ireland.
The championship sees last year's Division 3 and 4 winners Antrim Rovers and 22nd Ladies both eager to challenge for top spot. 
They are joined by Afrimeripean, Queen's, Rosario and St Oliver Plunkett - all of whom are no strangers to the competition and put in strong performances in the 2021-22 season. Newcomers Ambassadors and Ballyclare will also be eager to leave their mark on the competition. 
The Women's Premiership kicked off on Friday 18 November and Division 1 champions Lisburn Rangers and Cup champions Foyle Belles will be early favourites. Ballymena United and St James' Swifts also come into the season looking to prove a point with no fewer than six internationals between the two teams. 
Joining them in the top flight are league regulars Crusaders and recent additions Killen Rangers and Ballyclare.
The Northern Ireland Futsal Federation, with the support of the Irish FA Foundation, is eager to support the development and growth of the women's leagues. 
NIFF chairperson Laura Devine said: "We are delighted to have the women's leagues back and look forward to two very exciting competitions. The addition of promotion and relegation for the 2022-23 season gives clubs plenty to play for and all our venues have been chosen to ensure the largest courts we have available are in use."
Gareth Allen, the Irish FA's Schools and Futsal manager, added: "It's great to see the women's futsal league get under way in what promises to be another great campaign season. We are committed to continuing to grow the game of Futsal in Northern Ireland and wish all teams the very best of luck for the season ahead."