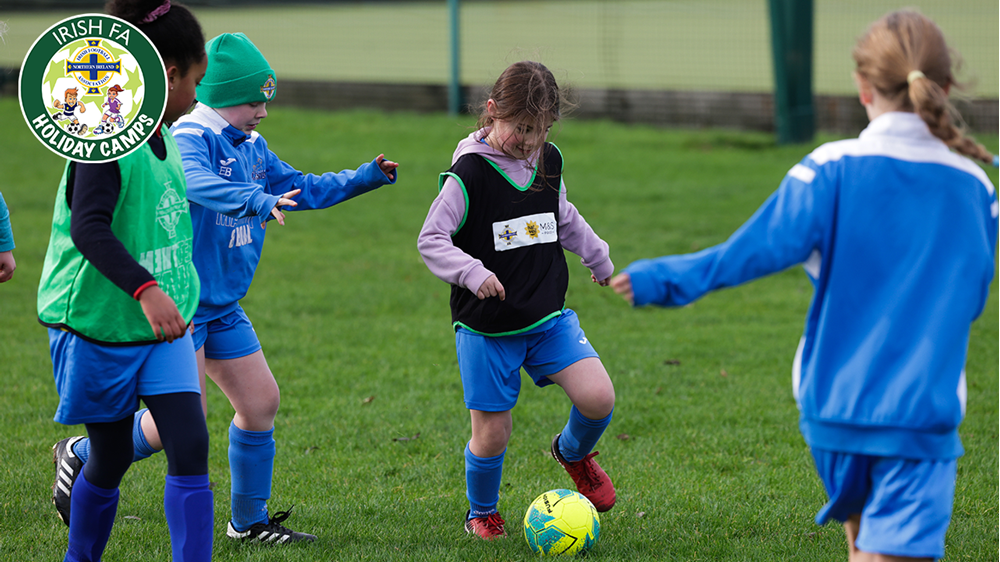 The Irish FA's Halloween football camps proudly supported by M&S Food took place across Northern Ireland this week.
As part of the foundation's grassroots football development programme, supported by M&S Food, over 19 camps were delivered throughout Northern Ireland's 11 council areas.
Over 70 children attended one of the Halloween Camps at Lough Moss Leisure Centre, Carryduff on Monday (31 October) where children aged 5-13 could show off their skills with football stations and taking part in matches.
Football camps facilitate structured sessions for children to develop their football skills through Irish FA staff.
Gareth Allen, Schools and Futsal Manager from the Irish FA Foundation said: "It is great to see so many kids out playing and enjoying football at our M&S Halloween camps. Our Let Them Play Officers create a fun, inclusive and safe environment for boys & girls to learn the game and practice their skills, whilst making new friends along the way."
For more information on Irish FA Foundation football camps visit Irish FA Football Camps.