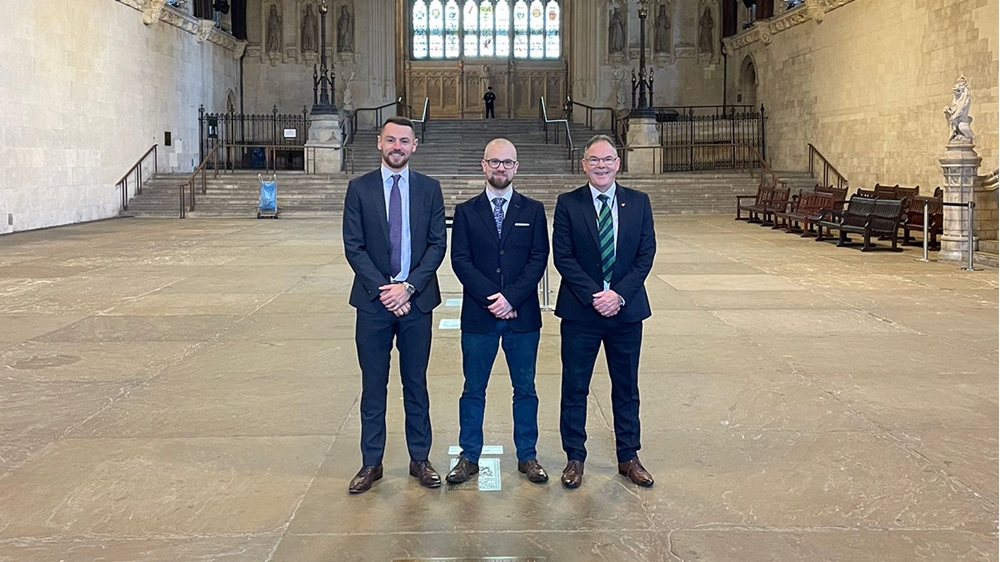 Irish FA Foundation Stay Onside Manager and Fresh Start Through Sport Coordinator, Mark Dennison provided evidence to the Northern Ireland Affairs committee on the effectiveness of current measures within sport to tackle paramilitarism.
Alongside Dr Conor Murray, Lecturer in Criminology and Criminal Justice, Dr Brendan Coyle, Lecturer in Criminology, Ulster University, Mark Dennison spoke to the committee about the delivery and the effectiveness of programmes delivered by the IFA and sporting partners, Ulster Rugby, Ulster GAA, and the Belfast Giants.  
The inquiry into the effect of paramilitaries on society in Northern Ireland took place on Wednesday 9 November as the Ulster University and the IFA Foundation provided evidence on Fresh Start Through Sport and highlight the development and success of Stay Onside and the United Nations Global Sports programme.
The NIAC will visit Belfast on Monday 28 November, where they will attend a Fresh Start Through Sport delivery session at the SSE Arena.  They will get an opportunity to speak with delivery partners, participants, and programme ambassadors.
For more information on the programme visit the Stay Onside webpage or email Mark Dennison – Stay Onside and Fresh Start Through Sport Co-Ordinator - mark.dennison@irishfa.com