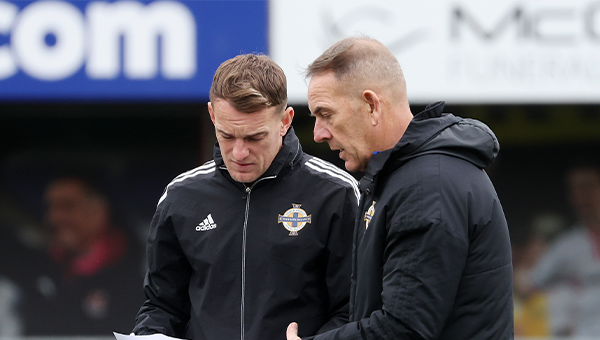 Kenny Shiels could have taken a game against a medium ranked side for what will be the Northern Ireland senior women's team's final outing of 2022.
But instead he chose to face an opponent from the upper echelons of world football because he believes his players need to be pushed to greater heights as a momentous year for them draws to a close.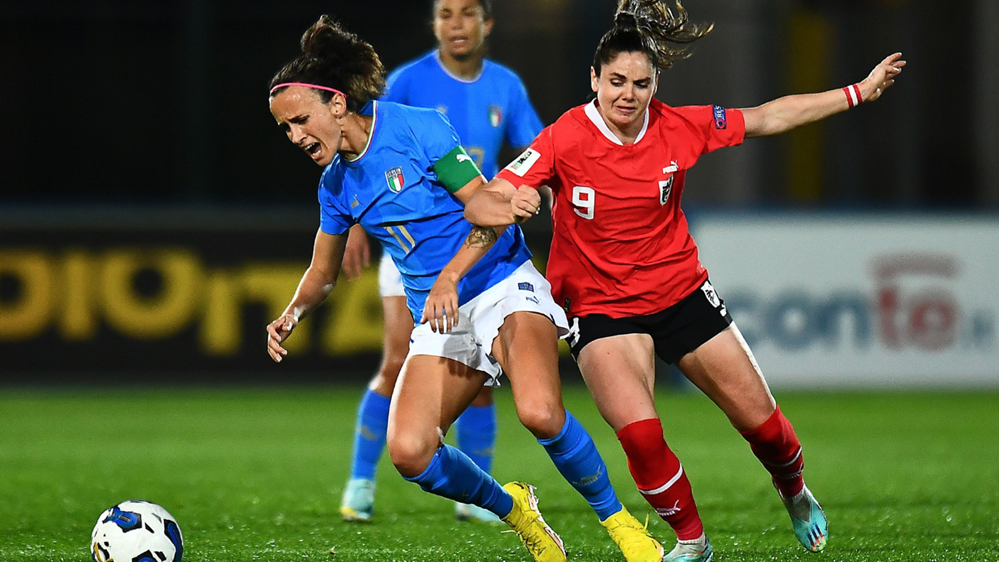 Italy provide the opposition for Shiels' team in a friendly at Seaview tonight (7 o'clock start) and the Northern Ireland senior women's team manager knows a tough test lies ahead for his players.
He pointed out: "Every single player who makes an appearance this evening must bring their A game. And the players are well aware of that.
"It's always difficult to perform strongly in late autumn fixtures, especially when you are competing against one of the big nations like Italy who are only two months into their leagues and are at their freshest state.
"Our preparation for this match at Seaview has been all about trying to have a professional approach and to raise the bar in how we respond to a very dynamic opponent full of fantastic players. Every single one of our players needs to be in a high performance mood this evening."
Like Northern Ireland, Italy competed at UEFA Women's Euro 2022 in July. They finished bottom of a group that also included France, Belgium and Iceland.
However, in the qualifiers for FIFA Women's World Cup 2023 they topped their group to book a place in the final tournament in Australia and New Zealand.
The Italians, who are ranked 14th in the world compared to Northern Ireland in 49th, won nine and lost one in a group that also featured Switzerland, Romania, Croatia, Lithuania and Moldova.
Italy's squad features nine players who ply their trade with Juventus, while the remainder mainly play for other Italian giants such as AC Milan, Inter Milan, Roma and Fiorentina.
Their head coach, Milena Bertolini, likes a blend of youth and experience in her team.
The experienced players usually provide the spine, from AC Milan goalkeeper Laura Giuliani (73 caps) to Roma defenders Elisa Bartoli (85 caps) and Elena Linari (82 caps), and from Juventus midfielder Martina Rosucci (77 caps) and Roma midfielder Manuela Giugliano (61 caps) to Juve strikers Barbara Bonansea (86 caps, 26 goals) and Cristiana Girelli (97 caps, 53 goals).
Younger players who make get minutes tonight include Inter Milan midfielder Flaminia Simonetti (six caps), Juve midfielder Arianna Caruso (25 caps), Sassuolo defender Maria Luisa Filangeri (five caps) and Inter Milan forward Elisa Polli, who has one cap to date.
Bertolini said the Azzurre will need "intensity and technical precision" to get a result against Northern Ireland, while Shiels further pointed out: "We know Italy will be a very tough opponent and we know we are going to be challenged heavily, but I believe we need this type of game to keep progressing.
"We have used the past four to five days to prepare as well as we can to get a result against a strong team who will be heading Down Under to the World Cup next year."
All tickets for the game at Seaview have been sold. The international challenge match, however, is being streamed live on BBC iPlayer and on the BBC Sport NI website from circa 7 o'clock.
Inline image: The Azzurre lost 1-0 to Austria Women in a friendly last week. The game was played in Lignano Sabbiadoro in Italy. Picture courtesy of FIGC.