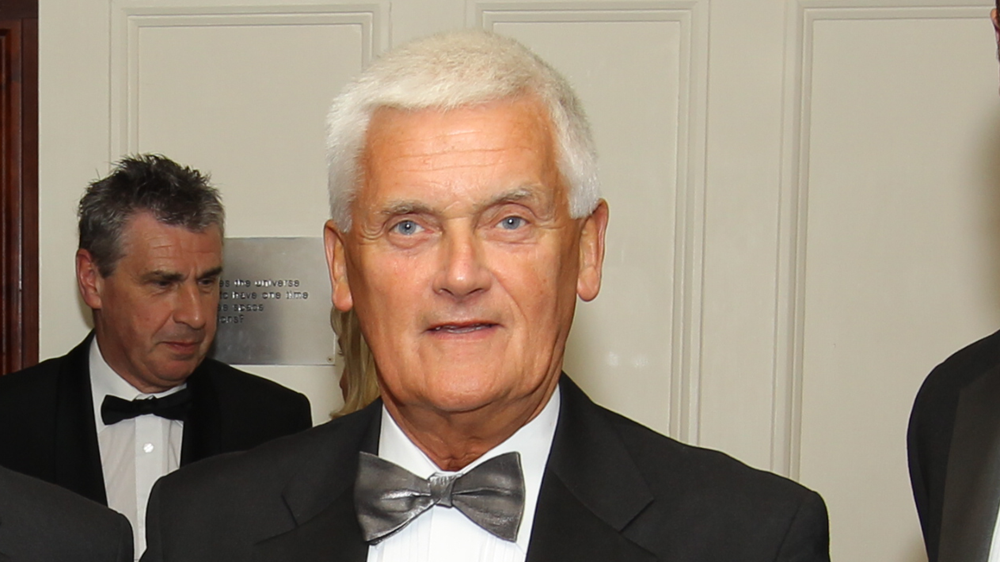 Northern Ireland football has lost one of its greatest ever ambassadors with the recent passing of Mervyn Bell, according to former Irish FA President Jim Shaw.
"He was a humble and consistently pleasant person with many attributes. He was inspirational and showed great dedication and determination, which made him a success in football and life in general," said Mr Shaw.
The current Irish FA Foundation chairman pointed out that Mervyn was at the core of Dundela FC in east Belfast for 40 years and for 33 of those years he was manager of the club in the 'B' Division of the Irish League and delivered unprecedented success with league titles and major cup successes, securing more than 30 trophies in total.
The widowed father of two and grandfather died suddenly on 12 June. He was aged 78.
Mr Shaw said it was fitting Mervyn's funeral was held at Wilgar Park, home of Dundela, on Friday and that many members of the Northern Ireland football family gathered to pay their respects. A special service was held by the stand which bears his name.
His ability as a manager was also recognised by the Irish Football Association when he was appointed as manager of the Northern Ireland Junior international team. He managed the team from the mid-1980s until 1993 and then again in the mid-2000s.
The former Irish FA President added: "Everyone in football, including his rivals, had great respect for Mervyn and likewise he had respect for all those involved in football be it player, official or supporter.
"Mervyn will be sadly missed and will be remembered as a true legend in local football and for his loyalty to Dundela."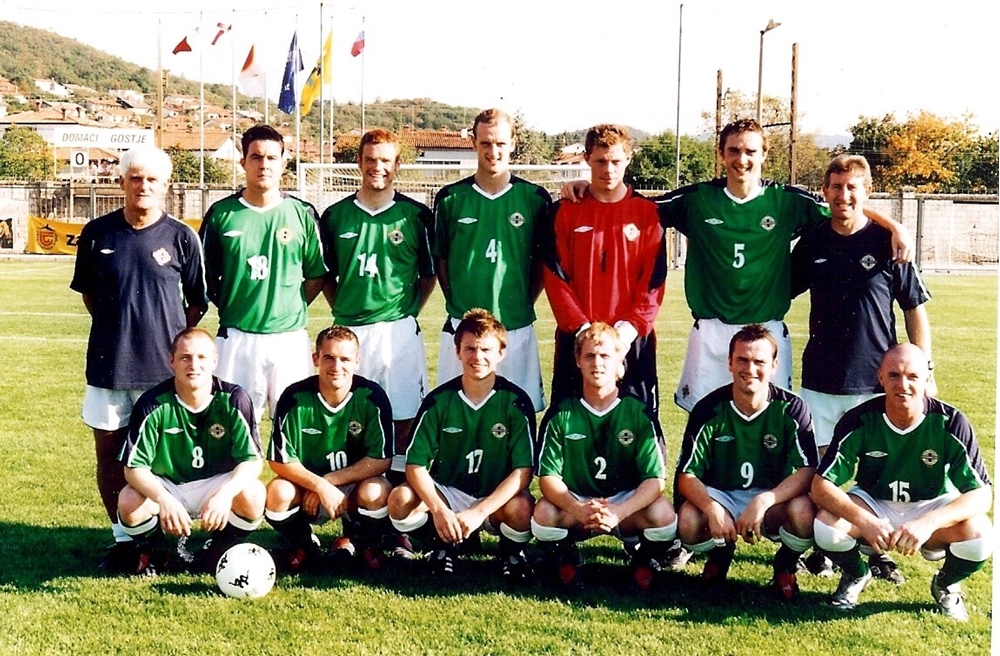 Image above: Mervyn Bell (back row, left) with the Northern Ireland Junior international team in Slovenia in 2005.