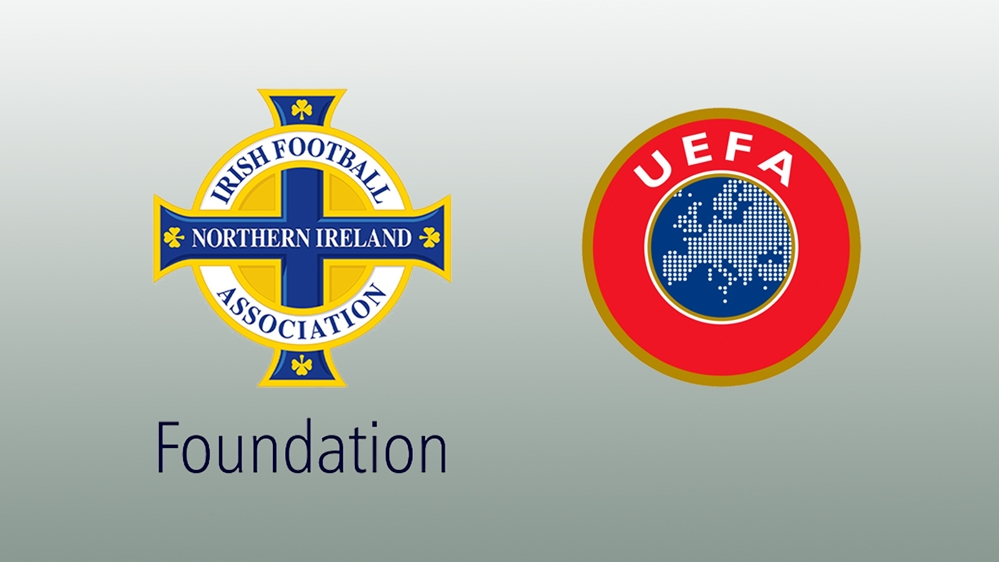 The Irish FA Foundation has received funding from UEFA to support its ongoing work with refugees and migrants in Northern Ireland. 
The UEFA Football and Refugees Grant of 50,000 euros will be specifically used to fund a new programme aimed at increasing the regular and long-term participation of migrant and refugee groups in football, thereby enhancing cohesion, respect and tolerance. 
It will also help to promote sustained contact between refugee and migrant groups and local football clubs, resulting in their long-term inclusion in activities through football.
Another aim of the programme, which is entitled 'Vaccinate the Hate', is to promote positive relations and cultural diversity through football.
Each element of the new project will raise awareness of the causes and consequences of racism, highlight how harmful prejudice, discrimination and stereotyping can be in society and in sport and raise awareness of the value in celebrating and accepting diversity as a strength. 
'Vaccinate the Hate' will have a special focus on community training programmes, including non-accredited training comprising teamworking skills, communication, presentation, equality/diversity/inclusion training (Open College Network) plus social media training for businesses. 
Keith Gibson, interim Director of Football Development with the Irish FA Foundation, explained: "This project links in to our Football For All campaign and core ethos. The project will promote positive relations characterised by respect and where cultural diversity is celebrated and people can live, learn and socialise together free from prejudice, hate and intolerance. 
"Football is a global game with appeal beyond our shores. There is a shared interest
and passion for the sport of football. Football is a universal language that can reach out to many diverse ethnic groups.
"I have no doubt this project can help to eliminate prejudice, racism and hate crime in areas of Northern Ireland."
Football and futsal taster sessions will be part of the 'Vaccinate the Hate' mix along with Community Sports Leaders Awards, with a particular focus on female participation in migrant and refugee communities.
It will also include Everybody's Game workshops to promote respect and diversity and tackle racism and all forms of discrimination.
Northern Ireland international Josh Magennis, who is the Irish FA's Anti-Racism Ambassador, has agreed to help with promoting the project.
 Other elements include an all-female Stay Onside course for 15 participants which incorporates a grassroots coaching award, mental health in football, disability football award, Everybody's Game, club development and volunteering plus stadium tour with graduation.
In addition coach education will be provided, through the National Coaching Certificate, for 15 participants from the migrant and refugee community. They will be able to obtain coaching qualifications.
Other elements include a series of educational workshops to build capacity and raise awareness of the causes and consequences of racism. These will be delivered to club volunteers and community groups.
Also in the pipeline are Football and Refugees celebration events to coincide with Belfast hosting the UEFA Super Cup in August.