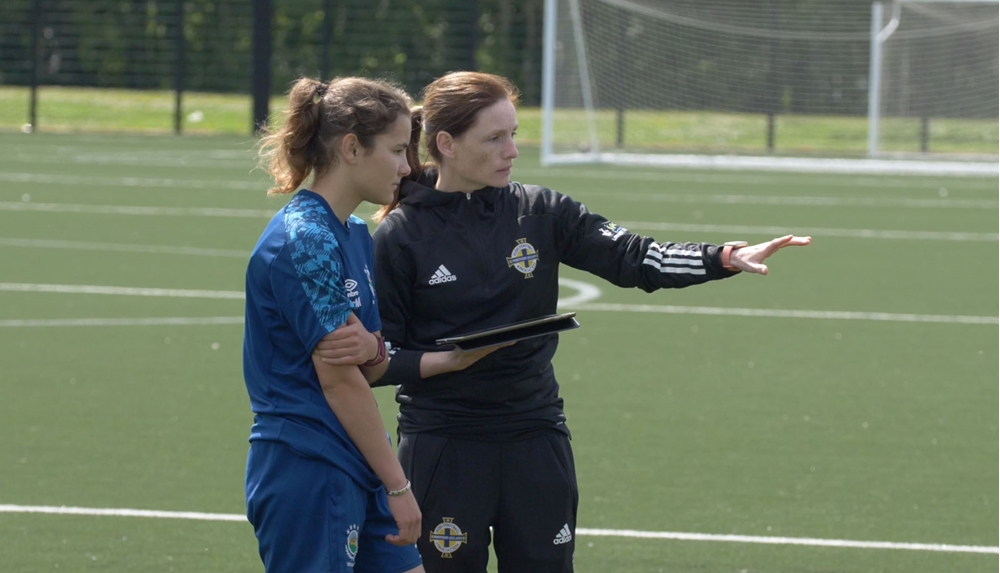 A female-only coaching course run by the Irish FA Foundation
and the association's coach education department
has attracted 25 participants from 15 clubs in the Belfast area.
The theory elements of the National Coaching Certificate course had to be delivered online earlier this year due to Covid restrictions.
But the coaches leading the course - Irish FA Foundation Girls' Participation Officer Clare Carson and Irish FA Foundation Education Officers Diarmuid McNeice and Gareth Allen - have now managed to complete the practical elements of the course on the pitch.
Pitch-based sessions and assessments have been taking place over the past few weekends at Brook Leisure Centre in Dunmurry.
Clare Carson explained: "Having the opportunity to deliver courses, in partnership with SCBI (Stadium Community Benefits Initiative) and Belfast City Council, for females/coaches that work specifically within women's/girls' clubs is fantastic.
"A lot of female coaches find it more relaxing and it is a great opportunity to create a learning environment where they can grow their confidence.
"We see so many starting out and needing the hands-on support and help to just believe in themselves and by the end of the course they feel so much more comfortable and competent in facilitating coaching sessions."
Last year the National Coaching Certificate replaced what was the Irish FA Level 1 course.
It aims to develop coaches within the grassroots game, focusing on facilitating and organising coaching sessions and learning the key fundamentals of coaching in football as well as about health and safety, safeguarding, first aid and nutrition.
The coaching award is split into two modules: coaching children and young people (5-12) under the supervision of a more qualified coach in the grassroots game in Northern Ireland; facilitating coaching sessions and supporting a more qualified coach within the coaching of adults in the grassroots game. And it's aimed at anyone aged over 16.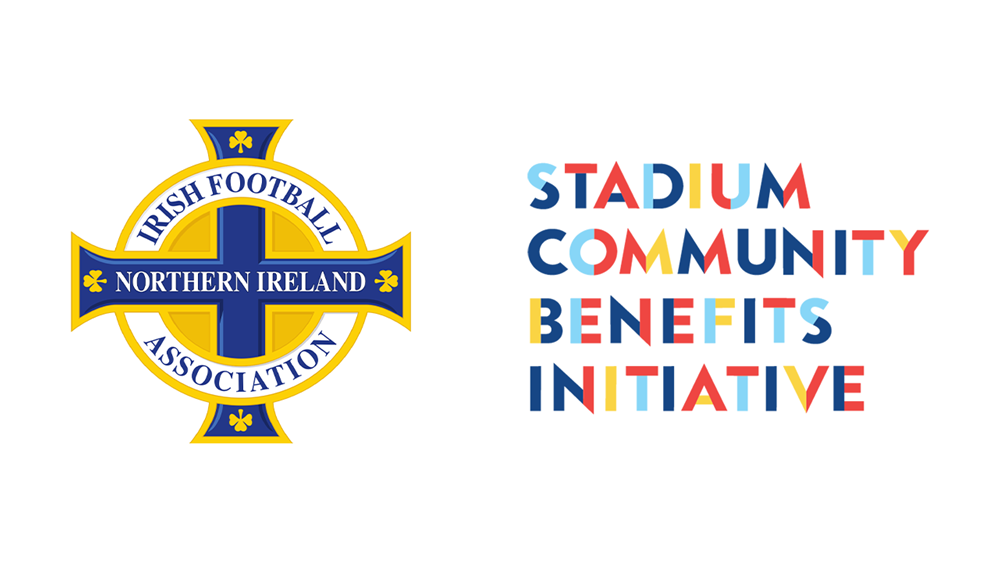 Clare Carson added: "The NCC provides the female coaches with the tools to be able to deal with situations that occur when coaching.  
"We try to guide and support them throughout the learning environment of the NCC, while after care is also important and we provide support for the new coaches if and when it is needed. Within my role it is important to help coaches' development and to improve our women's and girls' clubs, and we see the value in providing courses that are specifically delivered for coaches in the female game."
The Irish FA Foundation is hoping to run more female-only NCC courses this summer, while a female-only C Diploma course is being held in November. The UEFA-accredited C Diploma course prepares coaches for small sided games, looking at principles of play in 5v5, 7v7 and 9v9 formats.