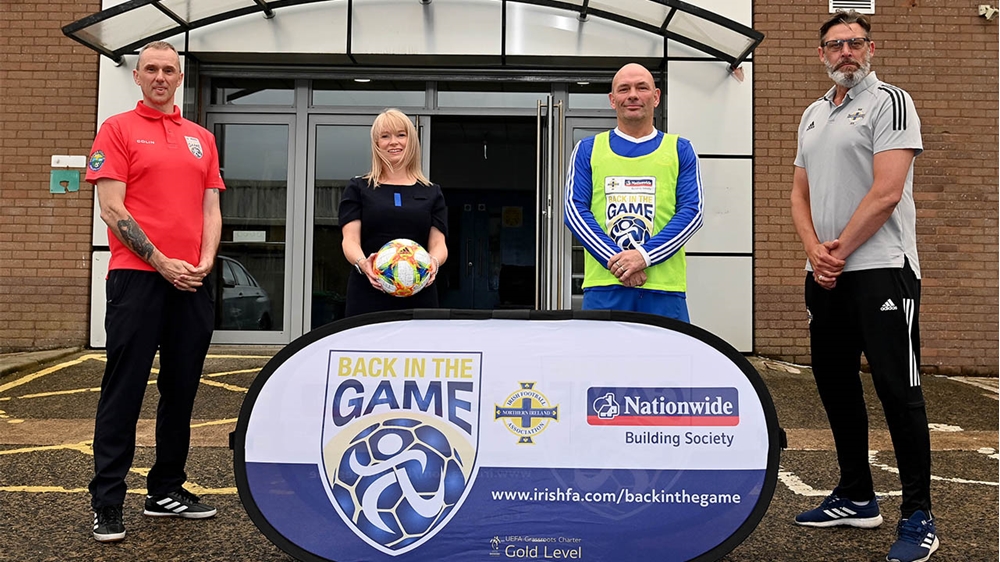 The Irish FA Foundation's Back in the Game programme is back – with support from Nationwide Building Society.
The initiative is aimed at women aged over 30 and men aged over 35 who have previously hung up their boots to either get playing again or get involved in football in a non-playing capacity.
The foundation has unveiled plans to roll out a series of Back in the Game festivals across Northern Ireland this year, with at least one in each of the country's 11 council areas. These will be supported by Nationwide and organisations/clubs in each area. 
And there are also plans for a national festival towards the end of this year, with organisations and teams from across Northern Ireland coming together to celebrate the programme.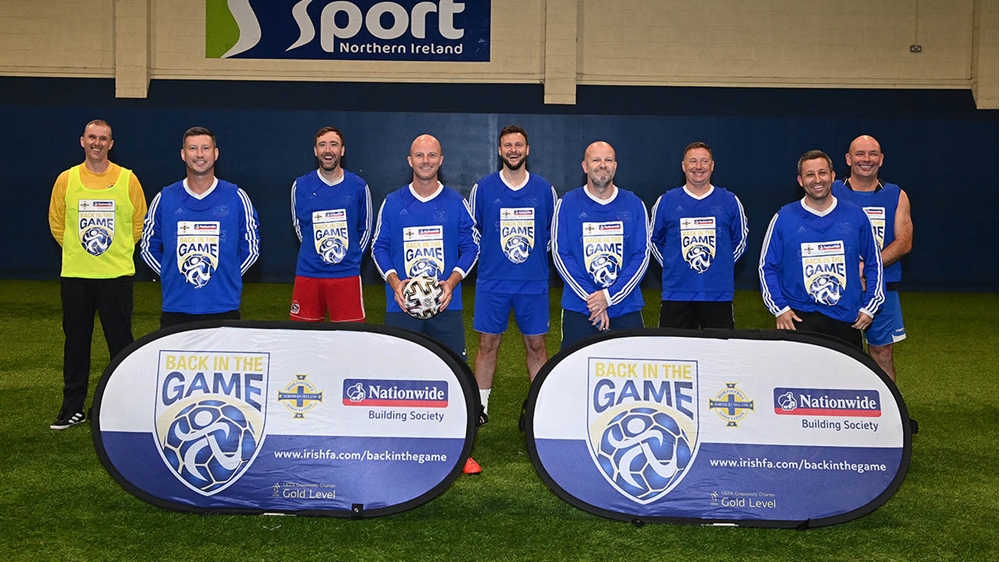 "We're delighted to support the return of Back in the Game. We believe grassroots football plays such an important role in bringing together people of all ages in communities and we're excited to see the programme go from strength to strength, encouraging more people to get involved," said Paul Hibbs, Director of Advertising and Media with Nationwide.
Irish FA Foundation's Malcolm Roberts, who leads on the Back in the Game campaign, explained: "Back in the Game veterans football gives opportunities to women and men across Northern Ireland to try out or re-engage with football sessions and matches to experience the joy of the game. 
"In addition to playing time a host of holistic support and learning opportunities have created a strong network of social and sporting Back in the Game communities."
Before Covid struck last year Nationwide signed a partnership deal with the Irish FA to expand the successful campaign. 
The pandemic put all proposed activities on hold, however with the easing of restrictions the programme is now back up and running with the aim of getting players to get back to playing football and engaging in their community. 
The Back in the Game campaign aims for players to gain not only health benefits from football but also improve their life skills. Post-match meetings provide opportunities to learn about coaching, social media, volunteering and mental health awareness with the aim of creating a more mutually respectful society.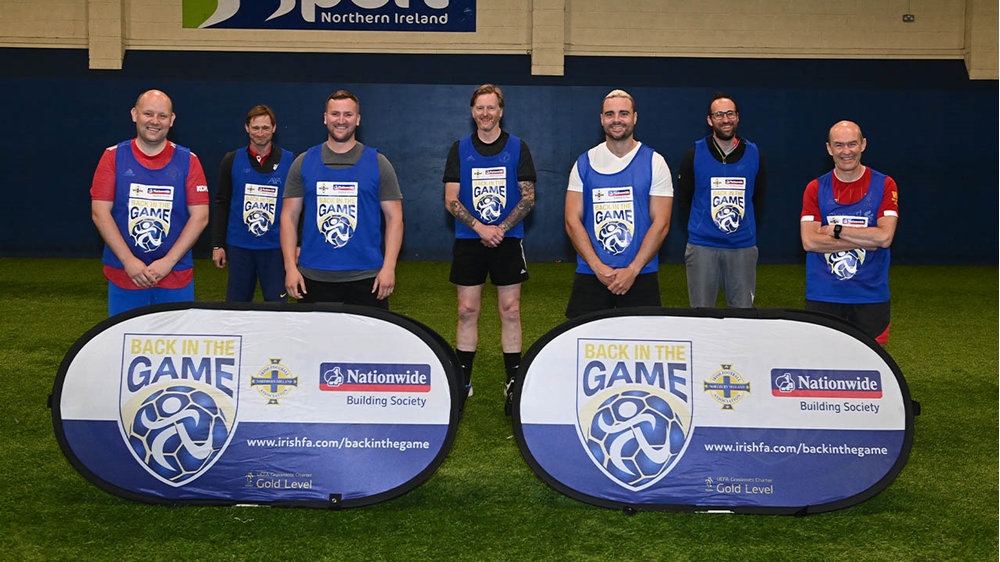 And the campaign also helps to provide social opportunities for those who may feel vulnerable, isolated or are suffering with poor mental health while supporting the long-term unemployed, encouraging good relations and mutual respect within diverse communities in Northern Ireland.
As the UK's biggest building society, Nationwide is committed to investing in and improving communities. In addition to the Irish FA Back in the Game partnership Nationwide has signed deals with the Football Association, Scottish Football Association and Football Association of Wales so that every home nation is supported. 
Back in the Game was kick-started again this week with a festival at New Life City Church in Belfast involving 30 players.
Anyone interested in finding out more about the programme should contact their local Football Community Hub here.