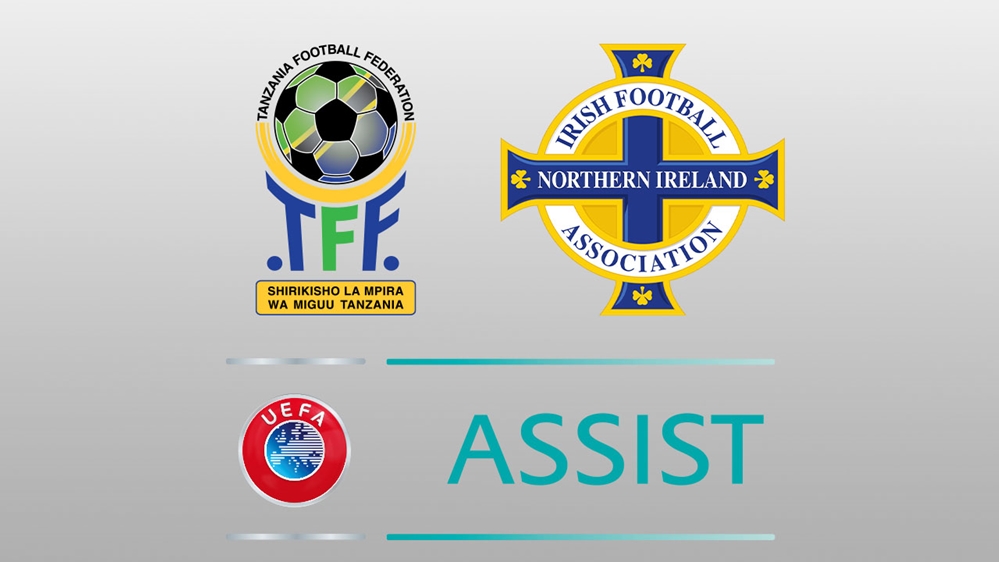 The Irish FA, with support from UEFA, is helping to boost refereeing in Tanzania by providing funding to the Tanzania Football Federation.
Through the UEFA Assist programme the association has agreed to donate €25,000 to TFF to purchase refereeing equipment (referee communication systems, buzzer flags, vanishing spray, electronic subs boards etc) and coaching equipment.
The funding boost for refereeing in the East African country comes after the Irish FA organised referee education courses in Tanzania in early 2020. 
Trevor Moutray, head of refereeing at the association, and Andrew Davey, the Irish FA's referee recruitment and development manager, visited Tanzania from 3-7 February last year to meet with match officials and instructors from TFF. 
During the trip the Irish FA duo provided technical classroom-based presentations to TFF match officials, national referee instructors and referee administrative and support staff. 
Following their visit, which also included attending top flight matches, they made several recommendations on how elite refereeing could be improved in Tanzania – and noted there was a need for refereeing equipment. 
They found Tanzanian referees who operate at the top level did not use equipment that is standard elsewhere around the globe. They said such equipment was vital and would improve the quality of refereeing and decision making. 
UEFA said the €25,000 donation to TFF would complement the Irish FA visit to Tanzania and leave a lasting legacy for years to come. 
Irish FA Chief Executive Patrick Nelson pointed out: "We are delighted we have been able to make new friends in Tanzania through the UEFA Assist scheme. We trust they will make good use of the new equipment."
Oscar Mirambo, the TFF's Technical Director, issued a thank-you to UEFA and the Irish FA for their "massive contribution in developing our football".
The UEFA Assist programme is aimed at sharing the experience and know-how of UEFA and its member associations outside of Europe. 
To date Assist has channelled UEFA support to more than 200 football development projects in close to 60 countries worldwide. 
Its goals include building capacity, developing youth football, strengthening infrastructure and supporting and encouraging UEFA's member associations to work with member associations of other confederations on football development initiatives.